Raison d'être of France
Nothing says "I wish I was in France" more than a glass of wine and the music of Charles Aznavour, Maurice Chevalier, Gilbert Bécaud, Serge Gainsbourg, Edith Piaf, Charles Trenet… Food, art and music are universal languages in France, renowned for their passionate take on life. They speak in impressions immortalized in art, in architecture designed for the ages, in cuisine layered with traditions futile to resist, in literature telling stories past and present, in wine beloved the world over. The rivers of France lead to all this and more – and in this edition of The Compass, we take a look at the country that inspired the word "connoisseur," where a visit inspires the connoisseur in all of us.

Tauck Director Mathieu Jaguelin
French culinary discoveries
France and the word "cuisine" go hand in hand; it is impossible to think of traveling in France without imagining the fabulous food that certainly must await around every bend in the road or river. Our longtime Tauck Director, Mathieu Jaguelin, has put together an entertaining look at some of the more interesting culinary experiences that you'll find on a journey through France; – certain to raise your curiosity.
Scylla, Our European River Partner
Ready for river cruising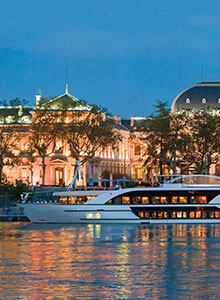 "Europe's rivers are calling, and are more wonderful than ever…" – that's the message from our our longtime riverboat partner, Scylla, owned by the Reitsma family. We're pleased to bring you a special video message from the team aboard ms Emerald, our wonderful riverboat cruising the Seine. They send a preview of what to expect – along with a special recipe for Lavender Cheesecake, provided by Delio Vargas, Scylla's Corporate Pastry Chef.

Nobility and Estates Along the Seine
An evening at Château du Taillis
Art, wine, châteaus, orchards, a treasure trove of historic events that changed the world – and the city of Paris – all are discovered when traveling along one of Europe's most romantic rivers, the Seine. It is easy to imagine why, along the river, nobility built their châteaux, palaces, fortresses and castles, filled with stories, tributes to bygone eras. Join us for a look at Versailles and Château Gaillard, a view of Monet's Giverny, the bridges of Paris – and an introduction to Château du Taillis.

Gardians and bulls
Wild and Remote, the Camargue of the Rhône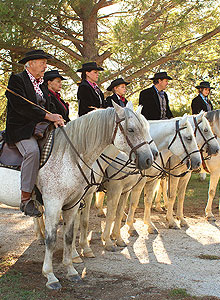 France never ceases to surprise with its extraordinary range of landscapes and experiences. One such destination is the Camargue, a natural wetland region between the Mediterranean Sea and the two arms of the Rhône known for ranching, white horses and a specialized breed of bull. Our three Rhône river cruises bring guests into the Camargue for a unique ranch experience – and we thought we provide a look at life in the region, from the wild natural world to its longstanding, deep and unique cultural heritage.
Travel Journal of a Royal Chef
Carolyn Robb, former chef to Princess Diana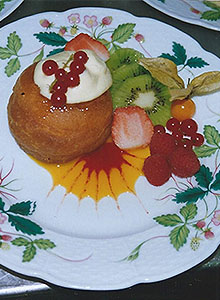 One of our longtime global partnerships is with Carolyn Robb, Princess Diana's former executive chef, who shares stories (and recipes) with Tauck guests in London. Carolyn is an avid traveler and writer, and her experiences as an executive chef traveling the world enabled her to do both. In this edition of The Compass, her Travel Journal shares stories of her experiences in Cannes at the restaurant Moulins de Mougins, a 3-week "stage" arranged by the Prince of Wales during her time as royal chef.
Musings From Colin's World
Grand Visions of the American Southwest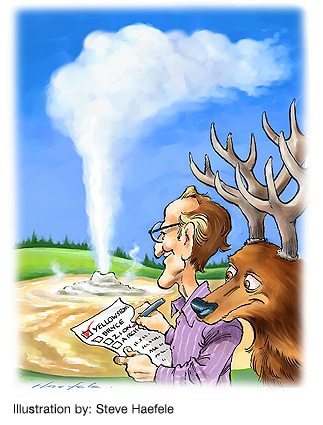 Colin Treadwell is smart, insightful and passionate about travel. He has a twinkle in his eyes and can't sit still. And, he's Tauck's very own roaming reporter. Colin is a professional journalist who has been examining the world of travel all of his life. His stories and thoughts are provocative, often philosophical, and always insightful – he challenges one's own perception of how they view the world of travel.
His articles are popular with Tauck readers – and beginning this week, he joins The Compass once a month to share his stories – and in turn, to share our passion for travel with you.