You know I found out the strangest thing the other day: there's a world out there! I had just about forgotten that there's anything beyond my television. I became so accustomed to thinking of myself as locked within the borders of the US I almost forgot about what lies beyond.
What woke me from my stupor was a phone call from my friend Claire.
"I just got back from London," she announced.
Claire had that charged-up glow of someone who just got back from a great trip and is still buzzing from it. I haven't seen or felt that for a long time.
I had suppressed those thoughts for so long I had begun to forget. But suddenly my enthusiastic friend was radiating her euphoria all over me and it almost bowled me over. I was picking up a contact high.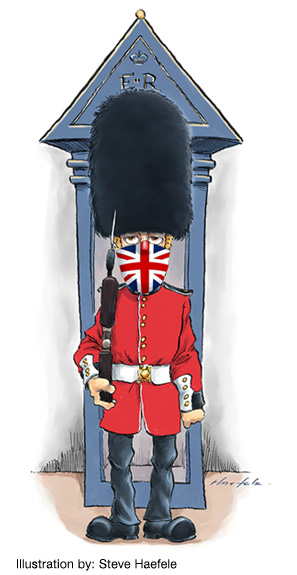 Claire lived in London for a couple of years when she was going to grad school, so for her it was kind of a homecoming. She's spent a lot of time exploring and she knows her way around. She has friends she visits.
"The UK is open," she said. "It's one of the few countries that are. It's also a gateway to the rest of Europe. If you spend two weeks in England you can go pretty much anywhere in Europe."
US travelers have to quarantine or "self-isolate" for two weeks before stepping out. Once you are beyond the incubation period you are free to go.
"Everything is open in London," she said, "restaurants, museums, sites. And they are good about health and safety. They have their act together with temperature screenings at every point, controlled admissions to all the sites. In the restaurants plexiglass is up between the tables and it's all socially distanced. The hotels are really good about giving out masks. They enforce the quarantine rules, so you have to check in to your hotel for two weeks if you're coming from the US."
It's become a thing to go to London as a sort of "clearance portal," she said. "Hotels are marketing to Americans, saying, 'Do your two-week quarantine in our hotel and then the world's your oyster.'"
It would never have occurred to me before to hole up for two weeks in a London hotel room. But under the present circumstances, it makes sense.
Your time outside the hotel wouldn't begin for two weeks, but if you can manage the time, it could be a great way to spend two weeks. If you are working remotely, as are more people than ever, you could work from a lovely room in London.
Claire spent a month in England, two weeks in her hotel, which provided room service but not housekeeping. After the quarantine period she spent two weeks exploring.
I asked her what she as a nouveau native recommended in London to have a great experience and become immersed in local culture.
She called London a kind of "home away from home type city."
"A lot of people think of London as the Royal family, Tower Bridge, London Bridge, the royal sites, the horse guards, Buckingham Palace and all that," she said. "I understand that, but London is such a private, quiet city, with the squares and the townhouses, and Knightsbridge, Chelsea and Kensington and all these little pockets of almost-suburbia within a city.
"I think that's the charm of London. It doesn't feel like a city unless you go downtown, or to London City or Canary Wharf, where the high-rise buildings are."
Claire loves the parks generously scattered throughout the city, particularly the Green Park area in Kensington, including Hyde Park and St. James Park, which feels like a little village.
"The parks are the real gems of London," she said, "Primrose Hill, Battersea Park. Regents Park is absolutely gorgeous. They are only a stone's throw from the hotels. You can take a black cab or a bicycle, what they call Boris Bikes, and go explore these parks."
Most of the museums are open, she said, except the British Museum. Claire recommended the Victoria and Albert Museum, Tate Modern, the Wallace Collection, Sir John Sloan's Museum and the recently-opened Design Museum.
"With limited admission and extended evening hours at most museums, there's never been a better time to go," she said. "You may find yourself alone in some of the most beautiful galleries in the world, with the likes of Turner, Gainesborough, or Lucian Freud – the British greats – all to yourself."
"The dining scene is fantastic," she said. "England gets a bad rap for its food. But it really does have a great dining scene, especially Indian, Persian and Lebanese food. You have a really exotic, international mix of cuisines, some top chefs like Otto Lenghi, and a lot of up-and-coming new wave chefs."
London is a hub for fashion, designers and artists, she said. "Though people always want to see the London of the Henry VIII period, and Shakespeare's theater-in-the-round, it's a contemporary, living, thriving city.
"To really feel London you have to see how Londoners live. Late lunches and high tea, that's all part of the way people really live. They don't go to the Dorchester to have high tea. They actually have it at small cafes and garden terraces."
Pubs are central gathering points in British social life. "There are some beautiful pubs, especially in the Chelsea area, with gardens, such as Phene and the Admiral Condrington. People often think of pubs as being for drinking, but the food scene at pubs is equally important."
And there are the neighborhoods.
"I lived in Earl's Court on the west side," she said, "but lately I'm discovering more of the East Side because my friends live in Angel, Hackney and Shoreditch, which is all very up-and-coming and artsy."
Each neighborhood has its own character.
"Belgravia is known for the embassies," said Claire. "Knightsbridge is known for a predominance of Middle Easterners. You can get excellent Lebanese food and authentic Middle Eastern attire on the streets surrounding Harrod's. Then you go to South Kensington and it's very posh. Chelsea is similar to Chelsea or Soho in New York, boutiques and really good restaurants.
"Knotting Hill is known for its Sunday market, good farm-to-table restaurants, amazing farmers' markets, and hilly enclaves of beautiful homes, but also for its funky artist scene. Then there's Primrose Hill, which is very posh, but far more discreet. Each neighborhood has a little bit of a reputation. That's what's so fun about London."
Now Britain is getting its rapid testing in place at airports, which could eliminate the need for the quarantine. But Claire had a great trip even with the quarantine.
The flight is what would concern me most. I asked Claire about that and she said there were only two people per row on her flight, one at each window. "I kept my mask on the whole time," she said. "I didn't find it worrisome."
This idea was piquing my interest. I googled "flights to Britain" and saw lower prices than I have ever seen. Still concerned about safety, I found an article in the Wall Street Journal called "Is It Safe to Travel Again? Your Coronavirus Questions Answered."
It said, "Virtually all commercial jetliners are equipped with High Efficiency Particulate Air (HEPA) filters, similar to those used in hospital operating room, capable of blocking 99.7% of airborne microbes. Cabin air is circulated vertically, from ceiling to floor, and refreshed every two to three minutes. Between flights, airplane cabins are scrubbed down with anti-microbial disinfectants."]
I'm not interested in the kind of freedom that comes from ignoring the threat of COVID. But if I see intelligent policies in place that can effectively protect against transmission of the disease, based on science and the mounting base of evidence, then I do feel liberated.
Of course a new kind of caution is always in order in this new world. It's a time of change, transition and adaptation.
I am heartened to see people finding smart ways to resume their lives while staying safe. I knew people would find ways to travel safely despite COVID. It's nice to see that unfolding now.
Your humble reporter,
A. Colin Treadwell