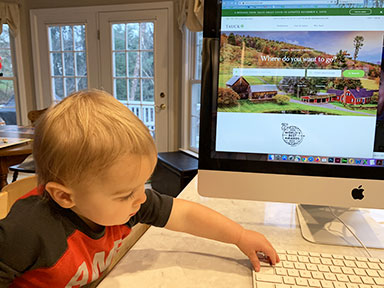 Making ourselves at home anywhere in the world is business as usual at Tauck. But actually staying home is another thing altogether for people who make a living traveling! We transitioned to our home offices in the middle of March, getting the work done and staying connected to our guests and each other virtually, through email, Slack, phone calls and Zoom. We hosted socially distant company meetings in the parking lot at our Wilton, Connecticut campus, and enjoyed many a happy hour with our colleagues – digitally, of course.
With Zoom you are able to choose a background photo while you are participating in a meeting. It's not unusual to "see" us in our favorite destinations from time to time, changing our background screens to depict picturesque places around the world whenever the travel bug bites. Other times, we bring each other right into our home offices, where our "co-workers" happen to be dogs, cats and kids.
Here's how Tauck has been getting the work done and reconnecting during our quarantine:
What happens when TDs don't know how to stop TD'ing?
Introducing guests to must-see sites and hidden gems comes naturally for our TDs who excel at leading informative tours of the places we explore together. Making the most of her guiding expertise, Tauck Director Cat Fabris invited us inside her own home, explaining with typical good natured commentary what we could expect during our visit there, from water bottle amenities to house wines – a true insider Exclusive Tauck visit!
Life on the farm
"All is well here. We will return as will Tauck. Norm and I are busy, busy, sheltering in place is normal for us—we've put in the Spring garden, new raised beds, cared for the orchard and our dear critters and I've put in a new medicinal herb garden. It's been a magnificent Spring, every flowering tree and shrub has done its best. And I'm teaching with a Workforce Initiative that keeps me happily busy if not paid well. And we have PLENTY of food from my work with climate change that said a pandemic or an economic meltdown would come, been storing dried stuff since Y2K." – Lolly Tindol, Tauck Director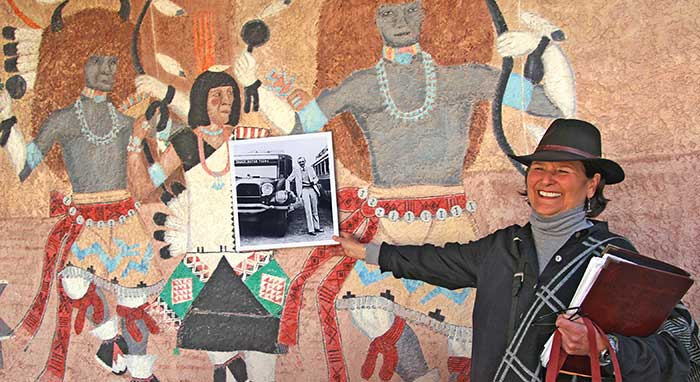 Cheers to ms Andorinha
Even though we had to postpone the christening of our newest riverboat, ms Andorinha, ready to delight guests on the Douro River, our riverboat team, Sara Koysk, Amber Youell, Rebecca Sellet and a host of Tauck Directors all over the world, marked the occasion in true Tauck spirit from their homes as they toasted godmothers Sharyn Cannon, Jennifer Tombaugh and all the people who helped bring the Andorinha to life! Saúde!
Princess Angie Tauck in Morocco
Our Tauck Directors are so used to taking care of our guests on the road that it didn't surprise us to learn about the kitten Chris Morrison and Silvana Lusso adopted after travel stopped this year. Pictured here is their little princess in her new palace in Morocco where she is thriving today.
Staying connected during COVID, a pictorial journey of our Tauck family, in meetings and get togethers that say it all.

Считается, ошибочно, кстати, что алтернативой кредиту
является займ онлайн, но позольте, это совсем не так.
Срочно и круглосуточно оформляйте все займы
только здесь. У вас не попросят дополнительных документов и справок.