To keep interested travelers connected with our Tauck Directors, partners and local experts around the world, we launched a unique Tauck webinar series, insideTauck, and invited our guests to attend. Not sure what to expect, Dustin Smith, our own emcee and a Brand Manager for Tauck, gamely hosted these virtual global events twice a month starting in the spring of 2020. To date, we have held 33 live events, with robust engagement.
We asked Dustin to share his insights and experiences with us as he looked back at his most memorable insideTauck moments.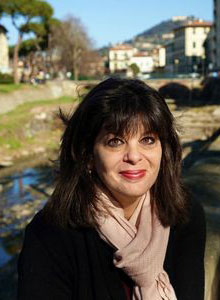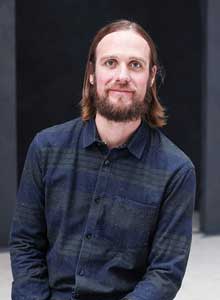 While we offer an incredible variety of topics, Dustin's personal favorites are about travel in Italy, beginning with the inaugural event we hosted with our art expert, Elaine Rufolo. A TV star in her own right, Elaine has been featured on CBS Sunday Morning and shares her passion for the arts with our guests on our Italy tours. She has headlined in three insideTauck events so far, with another scheduled in November.
"Italy is my favorite place to go," Dustin admitted. "So anytime we do something that is Italian focused – at this point we've done probably six or seven Italian-focused events – I always learn something new. insideTauck has provided me with an incredible opportunity to reach out to people all over the world who I never would have interfaced with before. I have connected with people from Milan to Jerusalem to Africa to Egypt – places literally all over the map. There are so many people who assist with these events too, underscoring that it takes a team for everything to be done well.
The amazing part of all this is that we are sitting behind computers in destinations around the world connecting to each other through the Internet and our shared passion for travel. We're doing these events all via Zoom, and they're very organic and unscripted and that's purposeful. We want it to be real, true and authentic and I think that really shows.
Dustin shared this story: "We did an interview with Frederik Mayet, the actor who is playing Jesus in the Oberammergau Passion Play next year, 2022, in Germany. He was standing right there on the Passion Play stage taking my questions over Zoom! It was amazing! That event was very highly attended and very in depth, and it was what our attendees wanted to see. We have great relationships with our partners, like Frederik, and they too were committed to keeping engagement alive with our guests."
Like travel, unexpected moments have occurred during our "Zoom" tours and just like our Tauck Directors do on the road, Dustin handled them with the calm and improvising finesse that is so much a part of travel. Sometimes he could step in and get the event back on course; other times he had to roll with it because there weren't any other options.
"We were working with William Lobkowicz who was giving a live tour of his family's palace. William does these types of events all the time, and we rehearsed it multiple times before we went live. We went through the whole presentation, zooming at different times of the day to make sure the internet connection was stable. When the event began, it started off smoothly, and then the choppiness started, stopping and starting over and over again. He didn't realize this was happening and continued the palace tour. Guests watching the presentation were writing to me through Zoom's chat feature, asking what was going on. I answered as best I could, apologized for the technical difficulties and kindly asked them to stick with us! Surprisingly, people did! All the way to the perfectly executed farewell that involved a chat with the entire Lobkowicz family, it was well worth the wait. All of our events are taped so we were able to edit the recording and put it up in its entirety on our website for guests to watch at their leisure.
In one hour, we can really show interested travelers what makes Tauck different. Our ultimate goal with insideTauck is to give people a small taste of what they may experience when they travel with us."
If you missed any of our insideTauck presentations in 2021, you can rewatch them at any time on The Taucker blog.
Watch the full interview with Dustin below.