"Let no one ever come to you without leaving better and happier. Be the living expression of God's kindness: kindness in your face, kindness in your eyes, kindness in your smile."
― Mother Teresa
I'm a master at avoiding thinking about the implications of the passage of time, but …
At the end of the year, when the calendar turns over and it's not just a new month but there is a new number on it, it's hard to avoid taking a reckoning of the fact that another year has slipped into the past, never to return again.  And there are only so many of them allotted to each of us. It's always a reminder that whatever you really want to do in this life, you'd better get on with it.
For most people each New Year's aspirations include some travel. Many refrain from travel for financial reasons or commitments that require them to stay put. Some want more travel and some less. But there are few who have no travel aspirations.
Market research has shown that most people now consider travel a necessity, not an option. So I'll assume I am addressing an audience of travelers, and any set of New Year's resolutions will include some travel wishes.
Bucketsful of Unvisited Places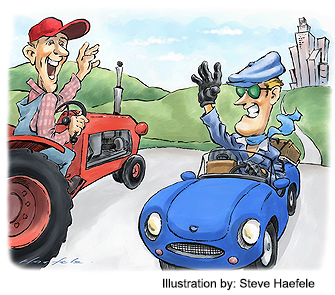 I certainly have mine. Some of them keep getting pushed forward to the next year, year after year. At the New Year, once again, I have to wonder if I will ever get to those places. I've traveled more than the average person, but the list of places I want to see but haven't is still longer than the list of places I've been.
Certainly as the New Year bell clangs this year, I will reassess my bucket list, and see what has floated closer to the top of the list during the last year. Some of the places on my "never been" list are so close to home, they should have been easy to get to by now. The problem is obviously not distance, but time, the most precious commodity of all.  
Though I have been privileged to travel to many places most would consider exotic, I've also missed many places that most American travelers would consider Travel 101. And some of those places will probably be put off again this year into 2019 or beyond.
For example, I've been to Victoria Falls at the border of Zambia and Zimbabwe, and I've been to Iguazu Falls at the border of Argentina and Brazil. But I've never been to Niagara Falls at the border of the U.S. and Canada. And it's only a seven-hour drive or an hour-and-a-half flight from where I live.
I've seen Machu Picchu in Peru, but I have never been to the great Grand Canyon in my own country. I've been within a few hours' drive of it many times, and still have never made it. Call me an idiot.
I've traveled great distances, but so much of my own neighborhood remains unexplored.
My travel history doesn't necessarily make sense. It seems to be more a matter of fate than logic. Or maybe that's putting too grand a face on it. Maybe it's just blind chance. In any case I will continue trying to make some sense of it. I'm enjoying the ride anyway.
Once again when the New Year rolls around I will renew my efforts to scratch some of those basics off the "never seen" list, and I still may end up returning to some places I've already been many times.
Travel for Good
But this year I'm focusing less on expanding the number of places I have visited, and more on how I travel. And I'm not talking about First Class versus Coach. I'm talking about attitudes.
I am one who believes that besides being fun and personally enriching, travel is good for the world. This has been impressed on me countless times. For me one of the best motivators for travel is to just be reassured about human nature. Once I get out there, traveling in foreign countries and I'm on the ground and among the people, it always reminds me that at our core, we are all essentially the same.
I believe that realization happens on both ends, to the visitor and the visited. And overall I continue to believe that travel is good for understanding among the people of the world. I believe that it actually helps to contribute to world peace.
Troubled Times
It's hard to deny that we are living in troubled and divisive times. This may be one of the few things that people agree upon across the political spectrum. Each side of the American political divide blames the other, but all complain about the lack of civility and cooperation.
And really it's not just an American problem. It's a global problem. In Europe, it's the breakup of the European Union. In Spain it's Catalonia struggling over the issue of seceding from Spain. Scotland held a referendum about leaving Great Britain, and may well hold another one after Britain completes its exit from the European Union. Many other regions are also seeking more independence or separation from their countries.
The list of areas of dissension could go on and on. It's hard to doubt that these are troubled and anxious times. They are times of great change, and when changes come so fast that it's hard to keep your bearings, it makes people worried and anxious, and sometimes causes people to turn on each other, as we see so often in various incidents reported in the news.
So now more than ever, I think it is important for all of us to get out and see the world, visit people of foreign countries and reassure ourselves and our hosts that we all do have a great deal of basic humanity in common.
This does not have to be expensive travel to distant destinations. We have seen that the gulfs of misunderstanding can be vast within the borders of our own country. I like the idea of people of the red and blue states traveling through each other's states, re-establishing a dialogue, becoming acquainted and learning not to think of each other as the enemy.
Travel for Understanding
Another thing that happens as you get older, I believe, is that you discover more and more within yourself a deep care for your country, your world, your people, and you would like to make some positive difference in this life.
So in a situation of divisiveness, my wish would be to see some more civility return to our dialogues. And because I believe what many spiritual leaders have said, that "we are the world," then I accept the responsibility that if you want to change the world you have to start in your own personal sphere of influence.
I love the quote derived from Ghandi: "Be the change you want to see in the world." That really says it. I think that is really all we can do.
So that is my resolution and hope for the New Year. I cherish the thought that the human race can come to the realization that we will do better by cooperating with each other than by trying to destroy each other. And I am willing to do my part by trying to build a more civil and kind world in my own personal sphere.
That is my wish for the New Year. That wish is my gift to humanity, and my commitment for the New Year.
On that note, I wish you a joyous and prosperous New Year.
All my best. 
Your humble reporter,
A. Colin Treadwell
Если не нужен кредит в миллион рублей, а нужены просто 10-15 тысяч до зарплаты,
то займ всегда будет выходом.
Сейчас можно легко получить онлайн займ, даже не выходя из дома, на сайте
credit-n
.