Sigmund Freud theorized that we have multi-track minds, and I'm pretty sure that one track of my mind is always dedicated to music. If there is no music in the environment, there is still always some melody playing in my head. I know many others share this condition. People talk about earworms, tunes that seem to lodge in your head and keep playing even when you would prefer that they stop.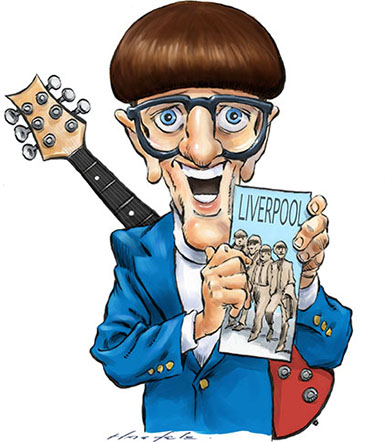 Music has always been central to my travel experience. It's usually part of what draws me to a destination in the first place. And if not, it becomes part of the experience when I get there, and is woven into my memories after I leave. Practically every place has its music.
Music helps me retain travel memories.
We all know the experience of hearing an old song that we associate with a specific moment, the night we fell in love, perhaps, and it brings back the feeling and the memory of the moment with uncanny vividness.
Music seems to deliver the entire experience in a flash as if it were a package lodged in a cubicle in our memory bank and triggered by a musical cue to replay. In an evanescent moment the experience comes back and envelops us.
When I travel I like to pick up music souvenirs that will remind me forever of the time and place. Sometimes I buy CDs locally. Sometimes I follow up on the music I heard when I get home.
I found the practice of buying the CDs of local musicians especially fruitful in Cuba, where there is live music practically everywhere, but you can't find that music on Amazon because of the U.S. embargo on Cuba. So your only chance to get it is from the musicians themselves.
I have built a rich playlist of music I gathered in Cuba and it is still some of my favorite music long after I've left the island. I bring some music home from everywhere I go, and I treasure it. My music collection bundles up countless travel memories, which pour out of the music when it plays.
Follow that Sound
Music plays a strong part in defining my experience of a place. In some places, music is one of the only things I know about a place before I go there. But after I arrive I find a universe of other things that become integral to my idea of the place from that point on. And when I experience the place that produced certain music it deepens my understanding and appreciation of the music.
Liverpool, for example. The Beatles legend was practically the only thing I knew about Liverpool until I went there myself. When I did go there I saw many of the places that corresponded to events in their lives and the subjects of their songs.
I saw Penny Lane, Strawberry Field, Menlove Avenue (the Long and Winding Road that led to John Lennon's door), and the Cavern Club (where the band first built a following). I saw the houses where John and Paul lived while growing up. I saw the great Mersey River, and it reminded me of a whole group of bands out of Liverpool that branded themselves as The Mersey Sound and became world famous after the Beatles first drew attention to the place.
A city is not just its buildings and geographical attributes. The heart and soul of a city is its people. The key to Liverpool for me was a local tour guide named Sylvia who related her experiences growing up there. She brought it all to life.
Sylvia said she attended practically every Beatles performance in Liverpool. "It was my life," she said. Her family lived in the suburb next to Woolton, where Lennon grew up. Sylvia's big brother was Lennon's age, and he also played in a band.
"All the guys had guitars then," she said. "It was like skateboards now." She painted the picture of Beatlemania from the vantage point of Ground Zero.
"There were so many bands in Liverpool then," she said. "The Beatles weren't the best, you know. The best was Rory Storm and the Hurricanes. Everyone knew it. Ringo was the drummer."
The Beatles went to Hamburg and came back transformed.
"When the Beatles came back from Hamburg they were different," she said. "They had changed. They had been forced to create a sound in an environment we didn't know of, where there were strip clubs and prostitutes. They went away as boys and came back as men. And they had those haircuts and a new look. They were very different. It was exciting."
The returning Beatles created such a sensation that it was enough to entice the driving force of Rory Storm to jump ship and sign on with the Beatles. Ringo was the final element that sparked the Beatles' global explosion.
In the Beatles legend Liverpool is usually portrayed as a dingy, backwater place, so dull that it was a miracle that such a phenomenon as the Beatles could come from there. But Sylvia disagreed with that story strenuously. "That's not the Liverpool I knew," she said. Liverpool was an exciting city, an international port where culture was brought in constantly via the ports.
"And the stuff about Lennon as a 'Working Class Hero,' what was that?" said Sylvia. "He was posh. He lived in Woolton out near where we lived. It was a lovely village. His family had a business."
She showed us the house where Lennon grew up and it gave credence to her argument. It was no grimy inner city environment. There was some truth to the Beatles legend, of course. But it was great to go to the source and sort out some of the differences between truth and legend.
It was in Woolton where John Lennon first met Paul McCartney, when a mutual friend brought Paul to the Woolton Village fete to see John's band the Quarrymen perform. Sylvia knew the story from friends and local gossip. It was far more colorful than any version I had ever heard of the Beatles legend.
"After the performance John asked Paul, 'What did you think of the group?'" said Sylvia. "Paul said, 'Your guitar was out of tune and you forgot the lyrics.' John wasn't very good at taking criticism so it was a pretty frosty meeting."
A couple of weeks later John heard that Paul was thinking of starting his own group, so he decided to invite Paul to join his group. "He rode his bike over to ask Paul to join in August 1957," said Sylvia.
With Sylvia providing the lens, the city sprung to life and so did the history. The cardboard cutout images in my mind emerged as fully rounded places. I saw it all in a new perspective and I realized that Liverpool really was a great city for many reasons besides the fact that it produced the Beatles. I was able to see what made it the place for the Beatles to grow up and become who they became.
While it might have been the music that draws me to a destination, when I am there I discover many more aspects, and then it enhances my appreciation of the music.
Every place has its music just as every place has its architecture, painting and cuisine. I will enjoy all of them when I travel. But at the core will always be a pulse of music driving it.
Music buoys my journey.
So until next time, I thank you for the time you spend with me.
Happy Travels!
Your humble reporter,
A. Colin Treadwell