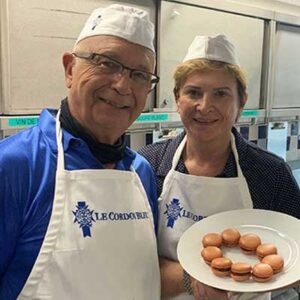 Doreen Bieryla and her husband were also among our Tauck pioneers this year, embarking on our first river cruise after the industry's mandated year-long hiatus. France led the way in welcoming back guests to her storied rivers and we were delighted to re-launch our inaugural river cruise, Savoring France: Paris, Lyon & Provence in August of this year.
Doreen and her husband joined us with just 25 intrepid Tauck guests aboard. She recalled not having a care in the world, knowing that Tauck was at the helm of their trip.
She was comfortable traveling with Tauck for many reasons, starting with her travel agent's personal recommendation that they experience Tauck's Classic Italy.
"We had just retired from our dual careers and were anxious to spend our retirement traveling to places we didn't have the opportunity to explore before. We kicked it off with our big Italy trip and we were so impressed with that trip. At the introductory cocktail party, we were all asked how many Tauck trips we had taken. I remember a lovely couple saying that they had been on 19 Tauck trips. Interested in learning what brought them back again and again, I asked them 'Why Tauck?' They replied with words I find myself repeating to others when we are asked 'Why Tauck?' – 'when you are finished with this tour, you will understand why.'"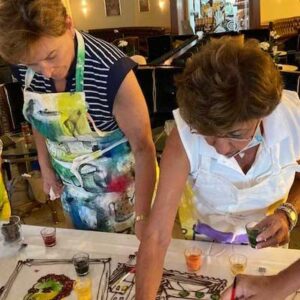 "Now we know that it's not something that is easy to put into words. It is the experience and the feeling and it goes so far beyond where we went and what we saw. That becomes secondary. For example, we saw the Vatican and then went inside when nobody else was there. There were so many special things we experienced. It is the total package that gets better and better each day, with unexpected surprises and delights along the way. It's wonderful. But the other part is the way you're treated and the treatment goes above and beyond too. You are the first in line to get into every place you visit but it's also how Tauck handles everything and you know that they really care about their guests. The level of care is above and beyond your wildest expectations. And good customer service is the key to any business. But when that exceeds what you ever expect, especially when things go wrong, you'll experience a business relationship you can bank on for the long term."
Things did go wrong for Doreen on her riverboat cruise, not because of anything that happened on the trip, but when she tested positive for COVID as the group was scheduled to return home.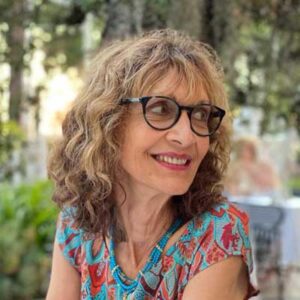 That's when our river cruise team, Tauck Directors Elisabeth Minik and Sofia Villavicencio, and Tauck Cruise Director Shireen Dock, came to the rescue.
"Shireen took care of all the details, seamlessly handling the language barrier and even getting tested again herself.  When she got the call that my PCR test came back positive, she really went to work on my behalf."
French regulations require people who test positive for COVID to quarantine in the region where they were tested so Doreen had to return to Avignon for the remainder of a mandated ten-day stay. Thanks to Margherita Larotonda in the Guest Relations team back in Wilton, Shireen and our travel partners, Tauck found a temporary home for Doreen in a private apartment in a 14th-century former palace, built in 1360, the same year as the Palais du Popes. It didn't escape our notice that the Palais du Popes was built to comfortably house "exiled" popes from Rome, and now Doreen was experiencing a similar exile in Avignon some 661 years later!
"I had my iPad with me so I was able to binge-watch Netflix. Because my bedroom had very big windows that opened out to the courtyard, I was able to breathe in the fresh morning air when I woke up. Shireen and Margherita called to check on me a few times each day and my landlady was wonderfully caring.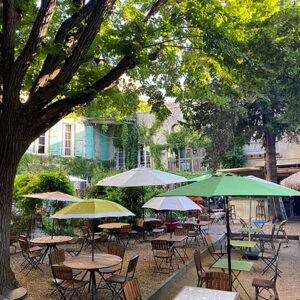 Each morning when I opened my windows, I would see my landlady sitting out in the courtyard garden below with her cup of coffee, classical music playing softly in the background. I would join her by sitting on my bed by the window and we would enjoy the music together.
I followed a routine every day and had a great multi-layer support system with people who went the extra mile to make sure I would never feel alone. I even had the phone number of the ship's accordion player who made himself available in the event I needed anything. I had a veritable hotline to Shireen and Margherita who were always available to me and I never felt alone, stranded or scared."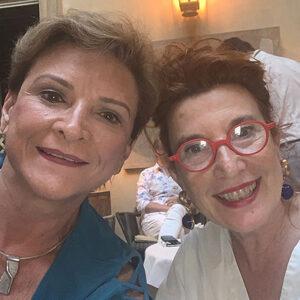 Luckily, she was symptom-free and never felt sick, despite her positive COVID diagnosis. Looking back on her experiences, Doreen said "the day that I saw the doctor and was given clearance to end my quarantine, I was able to go anywhere I wanted with 24 hours of freedom in France before my flight home. I spent the day in Avignon shopping. I made the best of my freedom. My landlady turned out to be an absolutely lovely person who even introduced me to her friends. It turned out to be an experience I wouldn't have had otherwise. In a most positive way!"
Doreen has booked four Tauck trips for 2022 with her husband and is bringing friends who are new to Tauck with her. We imagine she didn't tell them all the reasons why she travels with Tauck. She most likely will repeat the words she heard at the start of her first Tauck trip when she asked 19-time Tauck tour takers, "Why Tauck?'" "When you are finished with this tour, you will understand why."