Vitamin N (standing for nature) inspires us to relax, to create, to regenerate and recharge; a connection we make that is both serene and inspiring. We revere this wondrous world of nature and all we do to protect and preserve it for generations to come. Join us for a few moments in the amazing natural world that surrounds us; it is, after all, April 22 and a true milestone – the 50th anniversary of Earth Day.


Since 1995, Tauck Director Marcia Meagher has shared her love of nature with guests, guiding journeys in eco-friendly destinations such as the mountains of Western Canada. Get to know a little more about her – and about the restorative potential a heli-hiking experience can bring to every one of us.


Nowhere on Earth is the power of nature more revered than within Yellowstone, the world's first national park. Geothermal areas are dramatic, mesmerizing – a kaleidoscope of colors that elicit awe, from geysers to hot springs, fumaroles and paint pots. Wildlife thrives, abundant and diverse, owners of the ecosystems and teachers to us all. And soothing sounds surround, the grace of a waterfall or the song of a bird. Enjoy a few moments of serenity in the heart of magnificent Yellowstone.


BBC Earth is nature's undisputed best storyteller – and for Earth Day, we're delighted to share a vignette exclusively produced for Tauck as part of our Earth Journeys partnership. Meet George McGavin – an explorer, university lecturer, author, and BBC television presenter – with an incredible passion and enthusiasm for some of our world's smaller inhabitants, insects. No one quite loves creepy crawlies like George, and the delight he takes in the way they live is inspiring.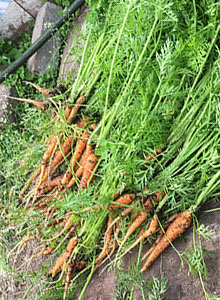 Deep in the heart of Manitoba, Lazy Bear Lodge each winter hosts the world's visitors in search of the great migration of the polar bear. Our good friend and partner, Wally Daudrich (owner of the Lazy Bear Lodge), took 10 years to create this eco-friendly lodge that practices social and sustainable responsibility. Their 40-acre Boreal Forest Research Facility is Manitoba's most northerly farm, located directly on the beautiful shores of Hudson Bay. Home to Lazy Bear Organic Greenhouse, the facility grows their own produce, from tomatoes (1,000 lbs. last season), to carrots, peas, beans, peppers, lettuce, herbs and rhubarb – and has recently planted an orchard that will supply them with fresh apples from the first fruit trees grown at this northern latitude. Take a look at the fabulous recipe he's shared with us for Carrot Top Pesto.


Our relationship with Fairmont hotels goes back to our first days in the Canadian Rockies. Fairmont is committed to protecting the local environment; in 2008, they saw an opportunity to help support honey bee health by placing beehives on rooftop gardens. Today, Fairmont's Bee Sustainable program features more than 20 wild pollinator bee hotels at Fairmont locations worldwide. Fairmont Chateau Whistler is home to about 420,000 honeybees; they help pollinate flowers in the garden, producing delicate wildflower honey that is harvested for use in culinary and cocktail creations. Last year marked the 100th anniversary of Prohibition and the 30th anniversary of Fairmont Chateau Whistler – and the team at Fairmont Chateau Whistler's legendary Mallard Lounge took the opportunity to mark the occasion with a new signature cocktail – a nod to a Prohibition classic.
This timely take on the Bees Knees encompasses Fairmont Chateau Whistler's bee program by creating house-made Beeswax Gin (beeswax sous vide with Canadian Ungava gin) and combining it with simple syrup, vanilla syrup, and fresh squeezed lemon. Served in a coupe glass, it's rimmed with dehydrated honey from the hotel's rooftop honeybees.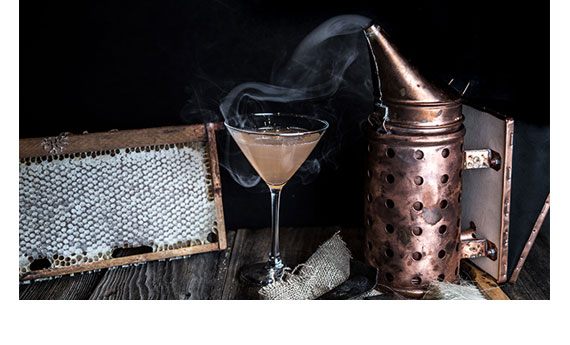 2 oz Beeswax Gin
0.25 oz Vanilla Syrup
0.5 oz Simple Syrup
0.75 oz Fresh Lemon
Shake/Strain/Served in Coupe Glass
How To Make Beeswax Gin:
10 oz of Ungava Gin for 1.5 oz Beeswax
Sous Vide for 2.5 hours at 70 degrees Celsius
Cool Gin in Ice Bath, Strain out any sediment and wax through Coffee Filter
The garnish is a dehydrated honey rim, with a lemon twist.
Основная рекомендация – получайте займ до 10 000 рублей только на своё банковскую карту и онлайн, это выгодно.
До 100 000 рублей в виде онлайн займа на ресурсе
credit-n.ru
без залога и поручителей, на карту онлайн.
Не думаю, что получится оформить займ тысяч в десять очень выгодно, уж очень велик процент по микрозаймам.
Процент мфо по микрозаймам через интернет, например
здесь
, составить ровно 1% от суммы кредита в день, а это очень много.