The great poet Henry Wadsworth Longfellow wrote in 1835 that "Music is the universal language of mankind." Since time began, the intrinsic role of music is both shared and personal; it has defined eras, told stories throughout the generations, and provided a soundtrack for life's milestones. Diverse in appeal yet universal in importance, music is an inspiration to us all – and there is a world of music to discover.


The two components of a great song are the words and the melody. The words tell a story – and we invite you to meet Tauck Director Mathieu Jaguelin, who truly personifies the definition of "world traveler" and the world of storytelling. Mathieu is a 9-year Tauck Director, fluent in four languages; he grew up in the Basque region of Spain, and studied in both Spain and France; he's worked in Ireland; he has traveled extensively throughout Mexico, Canada, the US, Australia, New Zealand, Indonesia, Portugal, Cuba, India, South America, Morocco, and Scandinavia; and he shares his intense love of learning with Tauck guests in every destination explored.


A journey to Japan is steeped in traditions of the past – yet an opportunity to witness a "musical cultural fusion" left an indelible imprint on guests aboard an April 2018 sailing of Cruising the Land of the Rising Sun. Our partner, Ponant, arranged for a group of schoolchildren to come aboard the ship in Hiroshima for a very special, exclusive Marimba performance. In this short clip, we'd like to share with you the unique percussion music and the exuberance of the performers – along with the smiles it brought to those who were there.


Our longtime partners, award-winning filmmakers Ken Burns and Dayton Duncan, explored the story and evolution of a "uniquely American art form" in their recent documentary film Country Music. In this vignette, exclusively produced for Tauck, Ken and Dayton take us back to the beginning and share with us the origin of country music – the stories, legends, personalities and musicality that gave birth to the ever-changing country music genre we know today.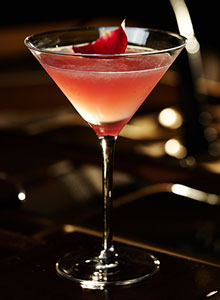 Fairmont Hotels is one of our longstanding partners the world over – including Shanghai, China, where the Fairmont Peace Hotel is home to the famed Jazz Bar. The hotel is one of China's best-known addresses for jazz, and the comfortable authentic décor of the Jazz Bar transports guests back 100 years to a different time and place. Their current Old Jazz Band is made up of six veteran musicians whose average age is 82 – and among their many accomplishments, they've performed for an impressive array of international celebrities and dignitaries. The Jazz Bar shared with us one of their 1920s-inspired creations, the legendary Peace Cocktail:
1.5 fl. oz. of Whisky
1 fl. oz. of Osmanthus Wine
.5 fl. oz. of Cherry Brandy
Gently muddle the ingredients together, add crushed ice, stir well, and garnish.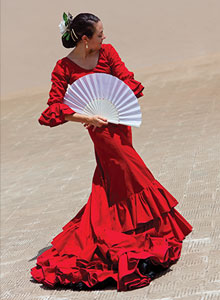 World Music – the quickest route to the soul of a culture is through music, and our curated collection transports you. We invite you to explore our curated collection of performances, interviews, talks and insights into the music, and musical influences that tell the stories of the destinations of the world. From cultural traditions to genre-defining performances, discover an international language we all understand.