Springtime – Hope and Possibility
One of Emily Dickinson's short poems begins "I dwell in Possibility…" –  and that line of poetry certainly comes to mind this year. Spring, as it awakens, traditionally brings with it hope, and a sense of "possibility" for the year that lies ahead. At Tauck, we're especially fond of Vitamin N (standing for nature); it inspires us to create, to explore, and to recharge. And so the combination this year of Spring, along with Vitamin N, is both inspiring and invigorating. In this edition of The Compass, we take a look at Spring's greatest masterpieces – from gardens – to Charleston and Savannah, two destinations where it always seems to be Spring – to the perpetual advent of Spring in Western Canada. But we begin with an interesting look at one of the world's great travelers, writer Ernest Hemingway, who celebrated the 1920's iconic Springtime in Paris in his memoir.

Ernest Hemingway
Writer and Traveler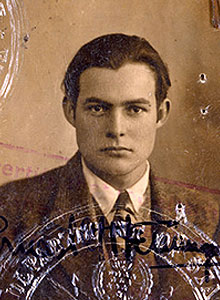 The life of iconic author Ernest Hemingway could have defined the phrase "travel enthusiast"; he was, indeed, one of the world's great travel writers. From his earliest days as a journalist to the years he spent becoming the novelist he is known as today, much of the inspiration for his works came from his travels – including the extended period of time in the 1920s that he spent in Paris, where he wrote of Spring in his memoir A Moveable Feast "When spring came, even the false spring, there were no problems except where to be happiest…" Our longtime partner filmmaker Ken Burns, along with filmmaker Lynn Novick, premiere their new three-part film on the visionary work and turbulent life of Ernest Hemingway April 5, 2021; learn more about the writer, and the film, inside.

Western Canada
The National Parks and beyond
Our longstanding travel partnerships in Western Canada are deep – and a visit to the magnificent national parks of Alberta, or coastal British Columbia, in Spring (or any time of the year) brings travel opportunities that create those moments you remember forever. We've put together six Tauck videos that give you a firsthand look at what traveling with Tauck in Western Canada is all about, with wonderful insights from Tauck Directors Greg Dickie, Sarah Brooking and Sara Eglitis.

Spring in Full Bloom
Gardens and Flowers
The word "Spring" conjures images of colorful blooms, evolutionary shades of green on trees – and the word "garden" conjures up a different image for just about everyone – yet both are universal in appeal. There are as many different garden styles, types, uses and designs as there are flowers, vegetables, seeds, and plants to call them home, and their beauty and sustainability is found on all seven continents. Gardens have long been a muse and inspiration for artists and writers, from Impressionist masterpieces in France to the literary gardens found in Alice's Wonderland, the plays of William Shakespeare, or as immortalized by the world's great poets. We've put together a wonderful look at some of the world's great gardens along with some information on a special event for 2022 – Floriade Expo, the world's fair of horticulture

Charleston and Savannah
Spring in the South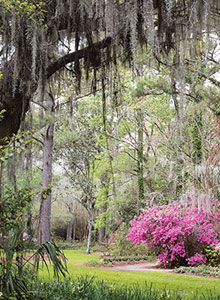 Charleston, South Carolina and Savannah, Georgia – the cities are coastal, the climate subtropical, and the barrier Sea Islands an ecosystem wonderland. There is a timeless feeling of Spring no matter what season you visit, with blooming plants in gardens, magnolias that blossom in spring and summer, the iconic image of oaks swathed in Spanish moss – and of course Springtime flowers that dazzle the eye. Behind nature's finest lies centuries of stories, traditions, and artistic achievements. Join us for a look at some of the most fascinating.
Travel Journal of a Royal Chef
Carolyn Robb, former chef to Princess Diana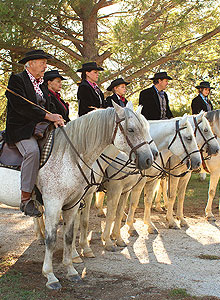 Carolyn Robb, Princess Diana's former executive chef, is our longtime global partner in London, where she shares stories (and recipes) with Tauck guests. Carolyn is an avid traveler and writer, and her experiences as an executive chef traveling the world enabled her to do both. In this edition of The Compass, her Travel Journal shares her insights on one of Spring's great pleasures – the creativity (and bounty) founds in gardens.
Musings From Colin's World
Vaccination Renaissance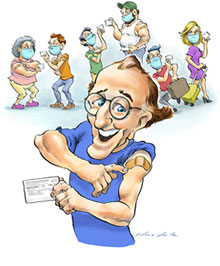 Colin Treadwell's articles are popular with Tauck readers. His stories and thoughts are provocative, often philosophical, and always insightful – he challenges one's own perception of how they view the world of travel. Colin is a professional journalist with a passion for travel – he has been examining the world of travel all of his life, and he's Tauck's very own roaming reporter.
This month, he shares his thoughts on a Spring awakening, and describes a world on the precipice of a historic "renaissance."