Dear Tauck Family of Friends,
I can't believe how long it has been since I've traveled with our guests, and I could not be more excited to share the most amazing long weekend I just had in Spain and Portugal. I'm writing to you from the sundeck of our newest riverboat, the ms Andorinha. We christened her this weekend in beautiful Portugal along the picturesque Douro River. Teams from Tauck, and our ship partner Scylla, joined about 35 guests for this very special first departure.
She is gorgeous.
As the tenth riverboat to be christened in 15 years, we successfully captured our fleet's casual elegance and intimate feeling onboard. Yet we enhanced the Andorinha in meaningful ways, with new design features influenced by this region and its nearly perfect sunny climate year-round. The sundeck has been transformed into a luxury resort experience, and includes an outdoor kitchen, grill and bar; Balinese-style day beds alongside a sparkling blue lounge pool; and Arthur's – the most extraordinary restaurant on the rivers of Europe – with 360° views of the astounding landscape. It was so wonderful to relax here and enjoy the stunning views of this magical valley.
Although shorter in length given lock requirements, we chose not to make our cabins smaller. Across Europe, our guests love their cabins, and we sought to have the same cabin design as the rest of our fleet. So, we reduced the number of guests. Our cabins maximize the views, have extremely comfortable beds and exquisitely designed and appointed bathrooms. We have been blessed by both long-time travel partners as well as new relationships with family-owned wineries and other small businesses who together provide a wide range of cultural and active experiences along the river.
Our program began in Madrid, and the charms of Europe are experienced immediately upon arrival. They are constant and timeless. All of your senses become engaged as you reacquaint yourself. The pitter-patter of car tires over the cobblestone streets. Smiles, laughter and the energy of the people visible in every square and along the streets. The architecture of the buildings. The bread and coffee smells that whisper from windows of small shops. Nearly everyone I traveled with commented about the emotion of the moment.
From start to finish, I am pleased to report that the entire experience felt safe and comfortable; 100% of fellow guests and Andorinha crew are vaccinated. The mask policies are clear and well respected.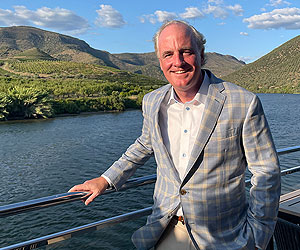 I hope you will consider joining us on the ms Andorinha soon. It's a short flight from the US and the entry policies for vaccinated Americans are simple. I'm delighted to share that we have over 25 tours running in destinations around the world – with many more to come in September and October – and the feedback from our guests has been heartwarming. In the near future, I'm looking forward to sharing more photos and videos from this special time in our company's history.
Happy Sailing,
Daniel W. Mahar

Кредиты оформляются быстро, документов не требуют, а что нужно ещё для получения займа
онлайн за 15 минут, не понимаю.
Могу ли оформить займ у вас
в режиме онлайн. Да, разумеется, все микрозаймы в нашей мфо оформляются и выдаются только онлайн.