The origin of Portugal's Fado as an art form is a subject of debate, with possibilities that include multiple cultural influences, historic events and artistic creativity. What is certain – the haunting music of guitar and performer is indelibly woven into Portugal's cultural fabric, creating a vivid identity that was named to the UNESCO World Intangible Cultural Heritage List (deemed part of a destination's cultural identity).
Students of the University of Coimbra created the traditional style of Fado known as Fado de Coimbrão. Our special insideTauck presentation features a discussion and performance with several former University students and musicians who share their insights along with their masterful performing skills – and provide a fascinating look at Portugal's past as an integral part of the present.
Fado de Coimbra by Fado ao Centro
Coimbra is often referred to as the city of knowledge, mostly due to its University which is the oldest in Portugal and one of the oldest in the world. Apart from its history (it is on the UNESCO World Intangible Cultural Heritage List), there are traditions that make being a student in Coimbra a unique experience. Fado de Coimbra is one of those traditions: a hauntingly unique style of music, which originates from nighttime serenades by University students in the cobbled streets of Coimbra. Fado ao Centro is a cultural project held by musicians with the purpose of promoting Fado de Coimbra, and some of the members of this project will be providing insights into this special kind of music.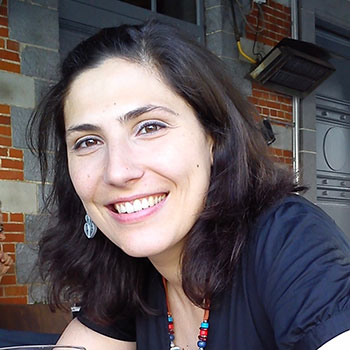 América Braga was born in Póvoa de Varzim in 1980. Like many other young people, she started her university degree at the University of Coimbra in 1998, in Psychology, and immediately fell in love with the city and students' traditions. While studying at the University, she joined Orfeon Acad mico de Coimbra, the oldest choir in Portugal that is still active, comprised of Coimbra university students. She was part of the choir for a year, organizing several concerts and tours all over the country; it was a life-changing experience that influenced her future. Even after she finished her degree in Clinical Psychology, she was involved in several musical projects, and some of her first work experiences were related to music – particularly in the Coimbra Fado style. In 2011, she joined the founders of the cultural project Fado ao Centro and has been part of the team since then, meeting visitors at Casa Fado ao Centro, hosting concerts and sharing her experiences and those traditions with visitors to Coimbra. She considers that being a part of this project has been an amazing experience, an opportunity to let people know about Coimbra's Fado from the perspective of students and former students, and a privilege to work directly with some of the most talented musicians in Fado de Coimbra in a unique cultural project.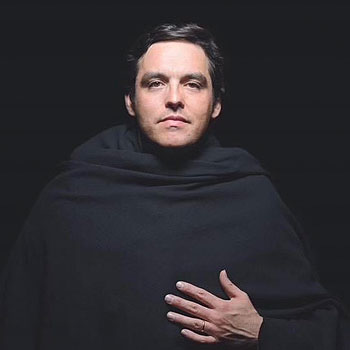 João Farinha was born in Coimbra, Portugal, in 1976. Fado is in his blood, and Coimbra runs through his veins. As a boy, along with his father, João entered the fascinating world of Coimbra's fado, sharing with some of the biggest names this unique kind of Portuguese music. It was a love that stayed for life, and that was ignited again in a luminous and perennial spark as soon as he wore the black student's costume of the oldest Portuguese university of Coimbra, where he graduated in Management. Then he knew that FADO would shape his future with a hint of premonition that, years later, after a kind of initiatory experience at the Academic Association of Coimbra (AAC), in the challenging years that followed the academic traditions restoration. He studied singing at the Coimbra's Music Conservatory, and improved his skills under the baton of maestro Virgílio Caseiro and by the male choir of the Fado Section of the AAC – Schola Cantorum. João is one of the artists in the creation of the Fado Ao Centro project, the group that today defends and promotes Coimbra's fado. João is an accomplished singer and composer who embraces the boundless passion for Coimbra's Fado and the uniqueness of evoking its roots, taking them further. In more than a dozen record titles, the artist's original compositions have already been heard on stages around the world, from Brazil to Japan, passing through Canada, the United States of America, Spain, France, Italy, Germany, Belgium, Netherlands, Switzerland, Estonia, Latvia, Slovakia, Austria, Poland, Romania, Russia, Morocco, Cape Verde, Hong Kong, Macau and Vietnam
Exploring…