12 days (7 night cruise) with two night stays at the start and finish in Marseille and Malta
Our newest cruise is actually our original 1993 Mediterranean cruise, reimagined for a new decade and a new year in cruising; it marked the start of destination small ship cruising, an alternative to large ships. Passenger cruising itself began nearly 200 years ago in these waters – and those earliest Mediterranean journeys of the 1830s and 40s called on many of the ports and islands we know so well.
Cruising Mediterranean waters was born to inspire – and you'll feel it the moment you come aboard the wonderful Le Bougainville, part of Ponant's Explorer Series; she takes her name from the admiral, explorer and diplomat Louis Antoine de Bougainville, the first Frenchman to circumnavigate the globe. Explore some of our favorite Mediterranean isles, where a warm welcome and kinship is shared among fellow travelers, eager to set sail on an inspired voyage of cultural exploration – where each new day promises a new place to discover and new experiences to share, in the very waters where the art of cruising began.
Elba
Stunning coastlines, fine wines, excellent beaches – and Napoleonic tales
Most folks know Isola d'Elba (or simply Elba) as the island in the Tyrrhenian Sea just east of Corsica to which the French emperor Napoleon Bonaparte was initially exiled in 1814, and escaped from the following year. Napoleon left his mark here with his residence, Villa dei Mulini, and improvements to the chief city of Portoferraio, reflecting French and Beaux-Arts influences. But with its scenic and natural gifts, you'll find that this little island in the Tuscan Archipelago has more to offer than just the legacy of an emperor's fall from grace.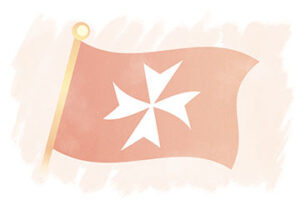 Malta
Intriguing stories of knights and secret societies in a cultural melting pot
The island of Malta has long been a place where seemingly everyone has wanted to be – like the Phoenicians, Greeks, Romans, Arabs, Normans, French, British and more. With its enviable location in the middle of the Mediterranean and excellent harbors among its numerous bays and coves, it's been coveted as a strategic prize for centuries. Add in its natural beauty, inviting climate, and a wealth of historic treasures representing many cultural influences, and it's a destination that you'll definitely want to experience too.
Corsica
Iconic white cliffs, Bonifacio's beauty, and a jet-setter's paradise
With its towering white limestone cliffs that drop dramatically into crystal-clear waters, the gorgeous clifftop city of Bonifacio, rugged mountains comprising two-thirds of its land mass, and countless coves and inlets that beckon the yachts of jet-setters from all over the globe, Corsica is among the most remarkably scenic islands in the Mediterranean – if not the world. Blend in a handful of historic sites ranging from the ancient to the medieval and a rich mix of cultures, and the results can stir your soul.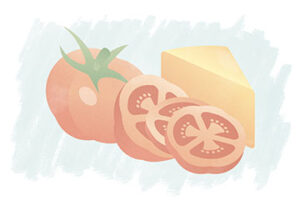 Sicily
Life with a unique style and a Sicilian swagger in the shadow of Mt. Etna
Besides being the largest island in the Mediterranean Sea, Sicily is also larger than life; there may be no other island with more swagger or a bigger cultural "footprint" in the entire Mediterranean world. Once its own independent kingdom and now part of Italy, this rugged island off the toe of the Italian "boot" offers a rich and tasty ragù flavored with layers of history and antiquities waiting to be peeled away; a delicious mix of cuisines and cultures to explore; and scenic treasures crowned by the majestic Mount Etna.
Sardinia
"La Dolce Vita" amidst timeless treasures from the ancient and prehistoric past
From the thousands of nuraghes – stone fortress-towers built by ancient Sardinians between the Bronze Age and the Roman Era – to UNESCO World Heritage Sites and museums harboring some of the finest archaeological collections in Europe, Sardinia boasts a wealth of antiquities to delight even the most discerning history buff. But this enchanting island is more than a museum; blessed with rich volcanic soil and verdant farmland, it's also home to award-winning wines and distinctive Italian cuisine.
For an in-depth look at the islands, we've put together a collection of videos, podcasts and presentations ranging from historic insights to art, wine, cuisine and more.
Exploring…