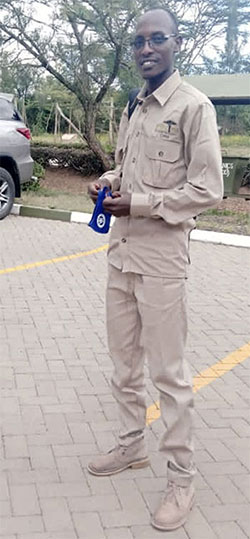 A bucket list destination if there ever was one, Africa never fails to inspire travelers' imaginations with the adventures of a lifetime. The place where life began teems with a pageantry that stirs the senses, engaging body, mind and soul with encounters and experiences so spectacular they defy comparison. Our guests cite the animals, the people, the landscapes – and the sundowners – as the most surprising and memorable, commenting on the intimacy of moments that are at once breathtaking and ultimately life-changing.
The people you meet in the places we explore often leave indelible impressions in your memory. But they became much more to Tauck guests Susan and Sam Hess and Maasai villager Joel Kiuntei Sakimpa who now consider each other family. Their story started on a 50th Anniversary trip to Kenya and Tanzania and a Tauck visit to a Maasai village in Amboseli National Park. Joel was their local guide on hand to take them on an insider tour of his village and home and share insights about his life and dreams for the future.
As Susan tells it, "he was an articulate young man with high hopes for creating a better quality of life for himself, his family and the people in his village" – and she wanted to help him achieve his goals. Their connection grew over frequent emails, phone calls and eventually daily What's App messages. Impressed by his determination and dedication, Susan helps fund Joel's college studies in Wildlife Management and Conservation, among many other needed expenses. Joel, truly humbled and touched by the Hess' generous support, will be completing his second semester at The Kenya Wildlife Services Training Institute, thanking his new "family" for opening doors previously closed to him.
"My name is Joel. I am a boy of 21 years old. I was born near the Amboseli National Park in Ilkangere cultural village. I am from a family of 12, with 6 boys and 4 girls. The journey of my success began when I met Susan, Sam, her husband, and their friends on a visit to our village. Susan asked about my dreams and goals for the future and she gave me a message of hope. With her support. I am studying at the Kenya Wildlife Service Training Institute (KWSTI) the best College not only in Kenya but in East Africa, where I am learning about wildlife conservation and management, knowledge I plan to implement and share with others in my community. Thank you Susie and your family for the resources." – Joel Kiuntei Sakimpa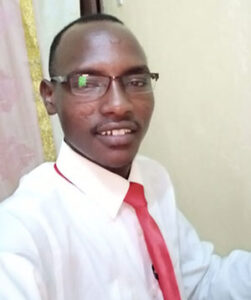 "Over the course of this past year, Joel and I have shared so much about our families, cultures and traditions, both Maasai and American Jewish. We have come to care deeply for each other. Joel calls me "Mom" and my husband, "Dad", a high honor since I know how much he cherishes his mother and father. We have become like one family, only wanting the best for our child. We know that Joel will make us all proud and succeed in ways beyond his wildest imagination. The story continues…" – Susan Hess