Join us for an insider's look at Northern Italy & France
We're delighted to invite you to a special insideTauck presentation by Tauck Director Victor Cartin. The host of Victor's Food & Travel series on YouTube, Victor shares unique insights into Tauck's European journeys, Normandy, Brittany, Paris & the Loire Valley and Bellissima Northern Italy.
Discover the hidden gems and history of Milan; join Victor on a foodie tour of Bologna; and go inside St. Mark's Basilica in Venice after-hours to view its priceless treasures. Then make your way to France for virtual "stays" at Tauck's hotels, Château du Rochecotte in the Loire Valley and Le Grand Hotel Dinard in beachfront St-Malo; and an eye-opening tour of the Impressionist art housed in Paris' Musée d'Orsay.
We invite you to share your thoughts and comments in the reply fields below.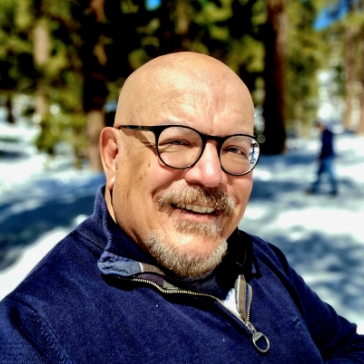 Meet Tauck Director Victor Cartin
A native of Costa Rica, Tauck Director Victor Cartin moved to Milan, Italy, when he was just 17 years old to get his feet wet in shoe design, before traveling to Paris to work in the hospitality industry. He received his undergraduate degree in international relations and sociology in London, and later earned his Master's Degree in Sociology from Sussex University. Taking a break after college, he accepted an interim job as a tour director, a career move that has now lasted 30+ years and counting. Creatively inspired, in addition to his expertise in shoe design, he worked as a newspaper cartoonist, applying his visual talents to his new passion of creating videos of his travels with Tauck.