The Camargue of the Rhône
River cruising in France never ceases to surprise with its extraordinary range of landscapes and experiences. One such destination is the Camargue, a natural wetland region between the Mediterranean Sea and the two arms of the Rhône known for ranching, white horses and a specialized breed of bull. Our three Rhône river cruises bring guests into the Camargue for a unique ranch experience – and we thought we would provide a look at life in the region, and its deep and unique cultural heritage. Tauck Director Jean-Philippe Ruzé provides us with a fascinating look at the unique dress of the "gardians" – and we've included a video from the June 2021 "La Fête des Gardians," an annual festival in Arles that celebrates the traditions and lifestyle of the Gardians.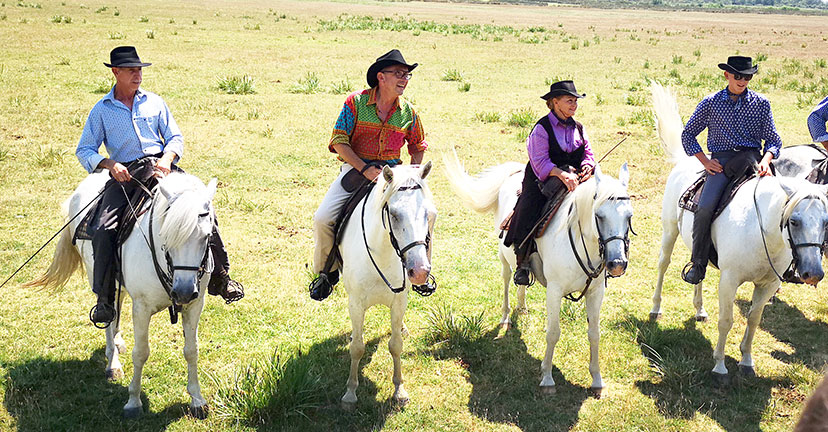 Jean-Philippe Ruzé writes: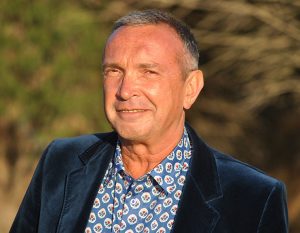 "The Camargue, an area located in the delta of the river Rhône in the south of France. An area so dear to my heart, as it where I was born and where I currently live. The Camargue is a place of wild landscapes, pink flamingos flying over pink salt lakes and ranchland groomed by "gardians," our local cowboys. Our gardians herd groups of black bulls on their white horses while dressed in beautiful bright printed Provencal fabrics made using a technique called "Indiennes."
"Indiennes" named after its place of origin, India, is a textile printing technique using hand-carved blocks of wood to print on fabrics. The first printed fabrics showed up in Marseille in 650 B.C. By the early 1500's, explorers and merchants became so successful trading the fabrics that King Francis 1st blocked importation to avoid large amounts of money leaving his kingdom. Luckily, a family from the area saw the potential and went to India to learn the technique and brought it back to fulfill demand. These Provencal fabrics have become world famous and are still a part of our everyday life in our linens, tablecloths, curtains and more.
It was a gentleman by the name of Marquis Folco de Baroncelli, "the Marquis," who was instrumental in the design of our gardians' current day attire, which includes bright colored Provencal shirts. He was heir to a very wealthy family from Florence, Italy, but when he visited a "manade" (bull ranch) in Camargue he fell in love with the place; bought a farm and took interest in raising purebred Camargue bulls. He codified a local style of bull show, in which the object is to snatch a rose from the bull's head, today called "Course Camarguaise." He began a close relationship with Joe Hammam, aka Buffalo Bill, after a meeting in Paris and this led to the Marquis offering the services of his gardians to participate in Buffalo Bill's cowboy-and-Indians displays.
The Camargue is a land of many old customs along with our bright colored Provencal fabric, we have traditional outfits worn during special festival days, like "La Fête des Gardians." The ladies wear, Arlésienne, yards of fabric they learn from their mothers how to pin around themselves, along with lace and fancy velvet silk ribbons passed down through generations. The Queen of Arles, elected every three years, has to show the jury her skills dressing herself, including the traditional hairdo, which can take up to 4 hours to complete. The men wear a pair of grey or taupe pants with a black rim down the leg, a black velvet jacket in the winter and the colorful gardian shirt.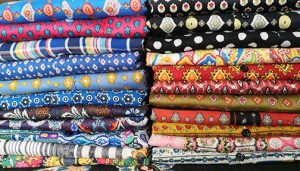 It may seem odd but these shirts have a social role, even today. Whether going to the ring to see shows, meeting at a café or just taking a walk, everyone is wearing a similar outfit so there are no social barriers between rich and poor, young and old, city boy and farm boy. Everyone I know owns at least two Provencal shirts.
In fact, I collect them; I have 248 shirts dating back to WWII to present day! I love the wide range of bright colors, the quality, the history, and, I love the idea of wearing clothes that are handmade nearby. When you visit us, do not forget to buy one for yourself, it's the easiest way to bring back home a piece of the Camargue spirit!"
А в чём выигрыш по сумме, при оформлении онлайн займа
без отказа на ту же карточку? Ничего, кроме высокого процента.
На данный момент на нашем сайте
credit-n.ru
есть возможность оформить займ онлайн на сумму от 2 000 рублей.