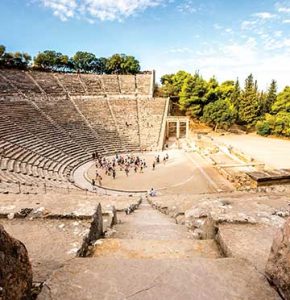 In both Greece and Turkey, there are 18 sites on UNESCO's World Heritage List – including many of the world's great archaeological wonders. These locales effortlessly blend thousands of years of history, classical mythology and architectural creativity together to preserve and tell timeless stories of the ages. Take an in-depth look at two of the most famous – the ancient theatre at Epidaurus in Greece and the Library of Celsus in Ephesus, where Tauck guests enjoy dinner and music under the stars.
Exploring…
Могу ли оформить займ у вас
в режиме онлайн. Да, разумеется, все микрозаймы в нашей мфо оформляются и выдаются только онлайн.
Если залог и поручительство не требуется при оформлении займа,
то как банк обеспечивает безопасность такого кредита?
Онлайн займы до 100 000 рублей можно получить
на сайте
в течение 15 минут с момента подачи заявки.