Rediscovery
When it comes down to it, each of us has a different travel dream. That dream may be a destination that captured the imagination long ago; a special interest that only by journeying far and wide you have the opportunity to pursue; that delightful experience of trying something new; the warm, familiar feeling you get when you reconnect with memories in a place you've been before; the desire to once again experience "wonder," that amazing emotion wrapped up in curiosity, surprise, and awe. Our travel dreams are on the horizon, and with them rediscovery – which itself will feel new. We're at an unusual juncture where the two words are intertwined, where "traveling" will not only bring you someplace new – but will be experienced once again through fresh eyes, as it was the first time you went exploring. Welcome to our first edition of The Compass in 2021; we thought we'd take a look at Rediscovery and Discovery as the possibility of fulfilling those travel dreams unfolds.

Why We Travel
Dreaming of Switzerland
"Travel… it really transports you out of regular life and puts you in a different place." There are so many different reasons we have for the places we choose to explore – and those destinations bring experiences shared with fellow travelers – and travel memories are made. Switzerland has always been one of the most popular destinations with guests – take a look at some highlights and observations of Tauck Switzerland from guests, including some insights into what creates the joy of travel.

Discovering What Makes Travel Special
Viareggio, Tuscany's seaside resort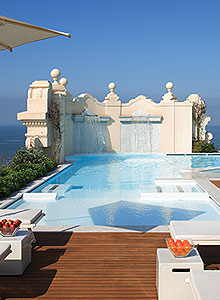 Perhaps the past months have inspired us to learn something new, get inventive in the kitchen, learn how to actually do something called "gardening," figure out how to cut our own hair… Now, we've all started thinking about all those experiences that await in the world around us.  We've curated some unique content highlighting a few of things you'll learn on travels to Viareggio, Italy – from stories about the walls of Lucca to a fascinating video on an artist excavating marble in the town of Cararra. And a special video from our hotel partner, Grand Hotel Principe di Piemonte – with a look at some of the fabulous special experiences that await inside, from spa treatments… to cuisine… to swimming in the ocean – or in a pool atop a rooftop overlooking the ocean.

Discover Something New
Through the Kaleidoscope – Imperial Vienna
Vienna's history is inextricably intertwined with the epic story of the Austro-Hungarian empire and the reign of the Habsburgs. The city has long been a cultural mecca where intellectuals, artists and royalty inspired some of the world's greatest creations and eternal stories. From architecture to art, desserts to dance, classical music to acclaimed films, we've curated a fascinating selection of interviews, clips, book suggestions and film recommendations that take you inside Vienna.
Discovering Your Artistic Inspiration
Music, Art and Dance
These past months we've had to put our artistic pursuits on hold, from season tickets to our favorite theatres, the symphony, or ballet to viewing the great works of our favorite artists in museums and galleries. But as the new year unfolds, we can begin to imagine what it will be like to rediscover the arts – especially in those places where they were created or where the artists found their inspirations.
Memorable Moments define your arts experiences in our destinations around the globe. It's hard to single just a few out – but one of the more moving, emotional experiences on A Week In… Ireland is a private concert at Saint Fin Barre's Cathedral in County Cork. The Cathedral itself is a work of art; there is quite a story behind the legends and tales of St. Finnbar; and the musicians provide a wonderful glimpse into Ireland's non-folk music heritage – take a look at our video for more.
In New Orleans, on New Orleans and Mississippi River Country, a private performance by the Preservation Hall Jazz Band honors one of America's truest art forms – traditional New Orleans Jazz. An exclusive, private morning visit on New Mexico – Land of Enchantment to the Georgia O'Keeffe Museum in Santa Fe reveals a collection containing over 1,100 paintings, sculptures and drawings by O'Keeffe along with early 1,800 works by her contemporaries, including many photos chronicling her life and career. And there's both music and dance inspiration in a private performance of the flamenco in the country where the art form originated on Spain and Portugal.

Alaska's Amazing Discoveries
Exploring Nature's Treasures – Far From Your Own Backyard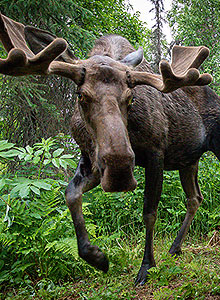 Alaska breathes wilderness, brings promise, and boasts in superlatives. The biggest state, the highest mountain peak, the most famous dog sled race. Extraordinary bears, the king of salmon, the most remote and spectacularly located capital city in America. Glaciers that calve. Moose that swim, eagles that soar, whales that sing. All discovered in Alaska – and especially for families, this world of natural wonders brings an entirely new and unique perspective on our own world. Our travel partners introduce travelers to the "hidden Alaska" – and we've put together a few videos for a closer look at what makes a family journey to Alaska special.