Floriade – Behind the Scenes
Senior Product Manager Michelle Molnar has worked closely with the 2022 Floriade Expo team for years to ensure Tauck's river cruise days at this year's exhibition provide guests with the best experience the exhibition has to offer. She recently interviewed Frank Cornelissen, Chief Commercial Officer for Floriade Expo, and shares his final thoughts and insights prior to the exhibition's April opening. And in case you didn't see it, we've included our special insideTauck behind the scenes Floriade presentation along with some additional Floriade video content.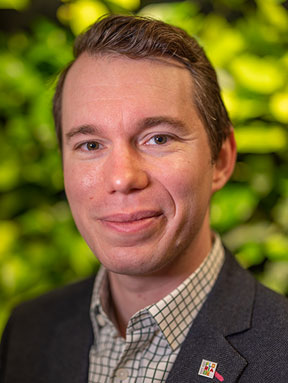 Q. As we close in on the opening of Floriade Expo (just weeks away!), what are you focusing on and finishing up for the launch?
A. With our grand opening fast approaching, all of our teams are working very hard to prepare for the arrival of our first guests. Our participants are putting the final touches on their gardens and pavilions, our hosts are enjoying hospitality training, and our performers are busy rehearsing.
Q. How have the last couple years impacted your planning and timing? Have you shifted focus at all on any exhibitions?
A. While the world has gone through tremendous change, we've managed to largely stay on track and are sticking to our opening date. Our theme of Growing Green Cities has only grown in relevance over time. If anything, I would say that our exhibitions are focusing even more on quality of life and innovation than we had originally planned, because that's what has kept so many of our partners occupied over the past few years.
Q. What are you most excited about with this Floriade Expo?
A. This year's Floriade is so much more than the spectacular horticulture we've come to be known for. Thirty-three nations and hundreds of organizations have come together to present their vision for Growing Green Cities, for making our cities, our homes and our lives better. While you enjoy the splendor of Dutch flowers and an incredibly diverse collection of plants, there's also ample opportunity to taste, to explore, to learn and to be inspired. This will definitely be the biggest, best and most inspirational Floriade to date!
Q. Any special surprises guests can expect to see?
A. Of course! The product offering is richer and more diverse than any previous edition of Floriade, and we can't wait to welcome our first guests to explore the Expo for themselves. I don't want to ruin any surprises, but I'd highly recommend the following highlights:
The Dutch Innovation Experience, which showcases biobased and sustainable materials and techniques that can be used in your own home.
Think lights made out of funghi but also aircraft seats made out of bell pepper stems.
Biotopia, the Germany pavilion, where you can shape your own vision of the green city of the future in an interactive exhibit.
Utopia Island which houses many creative entrepreneurs and start-ups, showcasing agroforestry whilst growing hop, tea and distilling their own nut liqueur. Tours available.
Exploring…