America, 2021 – Ready to be Rediscovered
April is coming to a close, Spring is in full bloom, Summer 2021 is just around the corner – and we are so pleased to say that Tauck is back on the road in the US! By July, we plan to be running all of our US tours – and if you take a look at the bottom of this page, you'll see a new feature that we'll include in each edition, a link to our Open for Travel page where you'll find updated tour information on what's currently running and where. In 2010 we began our exclusive partnership with filmmakers Ken Burns and Dayton Duncan, bringing the stories and themes of their films and books to life for Tauck guests on journeys across the US. In this edition, we take a closer look at the partnership and the storytellers behind America's story.

Ken Burns American Journeys
A Special Partnership
Filmmakers Ken Burns and Dayton Duncan take you inside the special partnership with Tauck – bringing the story of America to life through the eyes of the storytellers. From co-creating journeys to producing original film vignettes and narratives that take you behind-the-scenes of beloved national parks such as the Grand Canyon, Yellowstone and Yosemite, your travels are enriched.

Dayton Duncan
The First Tourist in Yellowstone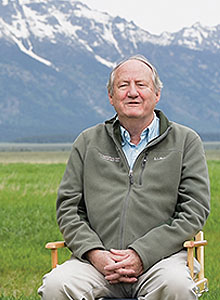 Dayton Duncan is an award-winning writer and documentary filmmaker, involved for nearly 30 years with the work of filmmaker Ken Burns on acclaimed films such as The National Parks: America's Best Idea, Country Music, and the upcoming Benjamin Franklin. We'd like to share with you a great story that he shared with us earlier this year about Truman C. Everts, an early member of the 1870 expedition party into the landscapes that became Yellowstone National Park – who got lost. In addition to the video, we've put together a collection of books that Dayton authored /co-authored.

The Poet President
Ken Burns American Journeys
Discover the power of words delivered by Abraham Lincoln In this film vignette from Ken Burns American Journeys. Abraham Lincoln was able to articulate the ideas that drove the Union cause in powerfully simple words that speak to us today. Ken Burns sees Lincoln as the embodiment of who we are as a people and a master poet for "a nation founded on words." For additional information on America's 16th President, we've put together a selection books.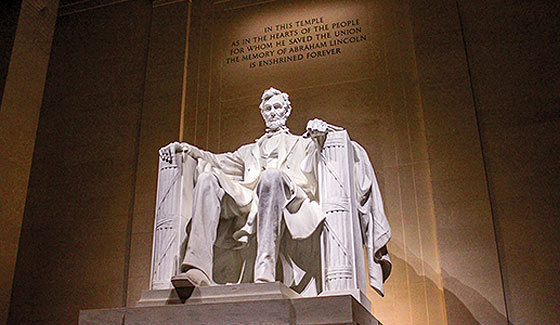 Jazz and Country Music
From Reveille to Ragtime
Music is truly the soundtrack for the story of America. In this vignette, exclusively produced for Tauck by filmmaker Ken Burns, you'll discover what happens when Civil War-era musical traditions (and military band instruments) merged with ragtime and blues in New Orleans – and created something new… Music was central to the life of a Civil War soldier, from folk songs and parlor songs to the martial music of military bands with its emphasis on brass and drums. When those musical traditions and instruments merged with fast, syncopated ragtime and Delta blues in the cultural "soup" of New Orleans, an "utterly American" art form was born. In addition, you'll find playlists with a collection of music from Ken's films Jazz and Country Music.

Family Travel in the National Parks
A gift of nature for all
One hundred years ago, conservationists started protecting America's most awe-inspiring wilderness to keep it unspoiled so the generations of children who followed would be able to enjoy it – playing, hiking, trail riding, boating, telling stories around campfires, stargazing in the great outdoors… Ken Burns and Dayton Duncan share stories of their own family experiences in the parks – and how the perspective changes when you experience the national parks with those you love.
If You're Ready, We're Ready
Visit our new Open For Travel page to find the most up-to-date listing of Tauck Journeys in destinations ready to welcome back travelers in 2021.
Musings From Colin's World
How I Learned to Love GPS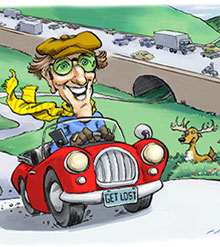 Colin Treadwell's stories and thoughts are provocative, often philosophical, and always insightful – he challenges one's own perception of how they view the world of travel. He is a professional journalist with a passion for travel – he has been examining the world of travel all of his life, and he's Tauck's very own roaming reporter. This month, he shares his thoughts on one of the best companions a traveler can have, the ever-evolving "GPS."
Если залог и поручительство не требуется при оформлении займа,
то как банк обеспечивает безопасность такого кредита?
Онлайн займы до 100 000 рублей можно получить
на сайте
в течение 15 минут с момента подачи заявки.