"Being together, laughter and learning – what it's all about." Those words from CEO Dan Mahar perfectly describe what we all felt upon our long-awaited return to cruising the rivers of Europe. Dan shared his thoughts in a fabulous interview that in turn we'd like to share with you, courtesy of James Shillinglaw, Editor in Chief of Insider Travel Report. It took place aboard ms Andorinha during her inaugural voyage – and it's powerful – you'll find it below.
Exploring…
Dan also shared the following observations about the ship and his own return to travel in 2021: "Our newest riverboat, ms Andorinha, is gorgeous. We christened her this weekend in beautiful Portugal along the picturesque Douro river. Teams from Tauck, and our ship partner Scylla, joined about 35 guests for this very special first departure. She is gorgeous.  As the tenth riverboat to be christened in 15 years, we successfully captured our fleet's casual elegance and intimate feeling onboard. Yet we enhanced the Andorinha in meaningful ways, with new design features influenced by this region and its nearly perfect sunny climate year-round.
The sundeck has been transformed into a luxury resort experience, and includes an outdoor kitchen, grill and bar; Balinese-style day beds alongside a sparkling blue lounge pool; and Arthur's – the most extraordinary restaurant on the rivers of Europe – with 360° views of the astounding landscape. It was so wonderful to relax here and enjoy the stunning views of this magical valley. Although shorter in length given lock requirements, we chose not to make our cabins smaller. Across Europe, our guests love their cabins, and we sought to have the same cabin design as the rest of our fleet. So we reduced the number of guests.  Our cabins maximize the views, have extremely comfortable beds and exquisitely designed and appointed bathrooms. We have been blessed by both long-time travel partners as well as new relationships with family owned wineries and other small businesses who together provide a wide range of cultural and active experiences.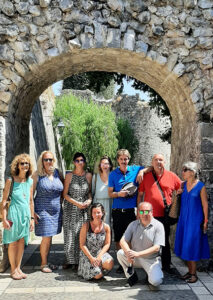 Our program began in Madrid, and the charms of Europe are experienced immediately upon arrival. They are constant and timeless. All of your senses become engaged as you reacquaint yourself. The pitter-patter of car tires over the cobblestone streets. Smiles, laughter and the energy of the people visible in every square and along the streets. The architecture of the buildings. The bread and coffee smells that whisper from windows of small shops. Nearly everyone I traveled with commented about the emotion of the moment. From start to finish, I am pleased to report that the entire experience felt safe and comfortable; 100% of fellow guests and Andorinha crew are vaccinated. The mask policies are clear and well respected."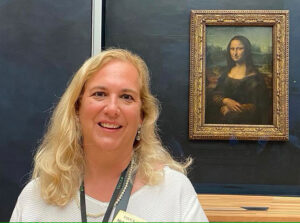 We've received so many great messages and photos from guests who have cruised Europe's rivers following our first river cruises in France and Portugal, such as this one from Peggy Blair, who took a Seine river cruise and posted her first thoughts on Facebook: "Just got back from first Seine cruise. Fabulous. Very small group – 20 of us had a private evening visit to the Louvre. We did all planned activities and all tested negative for our return home. Tauck took great care of us and France takes COVID very seriously. Trip of a lifetime. Go now if you can." We thought you would like to take a look at some of the photos shared by Michelle Molnar, Senior Product Manager, and Tauck Director Jean Philippe Ruze, following their first river cruises along the Seine and Rhône. The saying "a picture is worth 1,000 words" is so true!

Срочные займы на карту без залога и поручителей
по ссылке
доступны для круглосуточно для всех категорий населения.
На данный момент на нашем сайте
credit-n.ru
есть возможность оформить займ онлайн на сумму от 2 000 рублей.