What makes "cultural cruising" Cultural
Exploring the cultural side of a destination can take place in many different ways. It's learning about the traditions, history, and stories of the people who live there. It might be exploring artistic legacies, the inspiration for creativity that is found in fine arts such as music, theatre, dance, art, or architecture. Influences might be diverse, formed over many centuries from different continents, countries and regions – or they might be unique, developed and evolving in the destination over time. Cruising on smaller vessels provides an opportunity to visit a variety of ports and locales, and they open a window to travel experiences that bring you to the heart and soul of the places beyond the dock or the shore. The sites receiving designation on the UNESCO World Heritage list "reflect the world's cultural and natural diversity of outstanding universal value" with a global strategy to "recognize and protect sites that are outstanding demonstrations of human coexistence with the land as well as human interactions, cultural coexistence, spirituality and creative expression." Many are "must-see" sites, and truly are part of the definition of "cultural cruising." The following destinations have standout UNESCO sites featured on our small ship cruises:

The Ancient Cultural World
Greece & Turkey
In both Greece and Turkey, there are 15+ sites on UNESCO's World Heritage List – including many of the world's great archaeological wonders. These locales effortlessly blend thousands of years of history, classical mythology and architectural creativity together to preserve and tell timeless stories of the ages. Take an in-depth look at two of the most famous – the ancient theatre at Epidaurus in Greece and the Library of Celsus in Ephesus, where Tauck guests enjoy dinner and music under the stars.

Icelandic Cultural Riches
Where centuries of stories unfold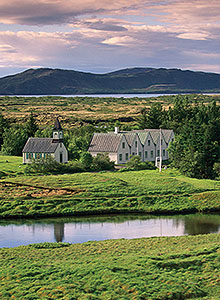 Iceland's natural wonders, from rugged landscapes to unique wildlife are well known – but its cultural legacy is equally rich, a blend of Norse and Celtic influences dating back to the Viking Age. Centuries of great literature include famed Icelandic "sagas," mythology, folklore, poetry and prose; traditional arts on the world's stage include painting, sculpting, weaving and crafts; Icelandic cuisine reflects its long seafaring heritage; and one of history's great contributions is The Althing, the world's longest running parliament. You'll find more on Iceland's natural and cultural treasure inside, including UNESCO World Heritage Site Thingvellir National Park.

Artistic Inspiration
Cruising Along the Great Lakes
No doubt about it, North America's Great Lakes are a significant contributor to cultural heritage throughout both the United States and Canada. Hundreds of years of historic events have taken place both on and off the lakes, with "Lake" names including Ontario, Erie, Huron, Michigan and Superior – and the natural history goes back 14,000+ years to the last glacial period. UNESCO designated the city of Detroit as the "first and only city in the United States to receive the UNESCO City of Design designation, joining a network of now 31 design cities and 180 cities focused on using creativity as a driver for sustainable and equitable development around the world." We've put together some videos highlighting the city's creative designation – and an Aretha Franklin playlist from Detroit's United Sound Systems Recording Studios.

Galápagos, One of a Kind
Where the wildlife thrives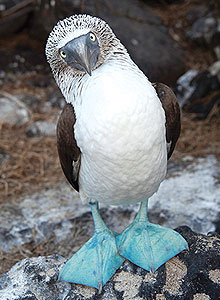 The remote islands of the Galápagos archipelago are a province within the country of Ecuador as well as earning a designation as a UNESCO World Heritage Site. Renowned as one of the world's eco-friendliest destinations, nature has an uncanny way of unfolding its own timeless tales – and a day spent in the Galápagos brings them you a firsthand look along with centuries of human history waiting to be discovered. Nature does, however, follow its own course and timeline – as we learned this past week when Darwin's Arch, the famed natural bridge rock formation in the northern end of the archipelago, collapsed as a "consequence of natural erosion" into the sea; and a reminder that this amazing corner of the world could be a little different with every visit. We've put together a selection of videos focusing on the world of nature – and the stories waiting to be told.
Travel Journal of a Royal Chef

Carolyn Robb, former chef to Princess Diana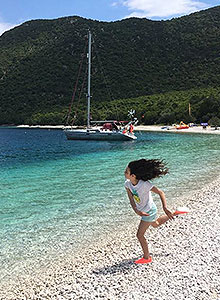 In this edition of The Compass Carolyn Robb, Princess Diana's former executive chef, shares reflections on her first trip to Greece. Carolyn is our longtime global partner in London, an avid traveler and writer, and her experiences as an executive chef traveling the world enabled her to do both – and share her stories and Travel Journal with Tauck guests.
Musings From Colin's World
Costa Rica –  Sea to Shining Sea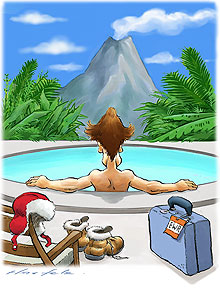 This month, Colin shares thoughts and perspectives from his travels in Costa Rica – a destination that provided him with a new appreciation for – and awareness of – nature. Colin's articles are popular with Tauck readers. His stories and thoughts are provocative, often philosophical, and always insightful – he challenges one's own perception of how they view the world of travel. Colin is a professional journalist with a passion for travel – he has been examining the world of travel all of his life, and he's Tauck's very own roaming reporter.
И мне бы очень не хотелось переплачивать за микрозайм на карту именно сейчас, так как очень жаль денег.
Сказать, что займы без отказа – это 100% правда, думаю, нельзя. Ну, где-то тебе его дадут, а где-то заявка на кредит просто не пройдёт.
Если не нужен кредит в миллион рублей, а нужены просто 10-15 тысяч до зарплаты, то займ всегда будет выходом.
Займы на карту без залога выдаются круглосуточно, так как это происходит автоматически.