Connections
Welcome on a journey of discovery as we take you inside some of our favorite destinations, places and unique experiences around the world.
Memorable World Gardens
Gardens have long been a muse for artistic inspiration, from Impressionist masterpieces to gardens found in great literary works. There are as many different garden styles, types, uses and designs as there are flowers, vegetables, seeds, and plants to call them home, and their beauty and sustainability is found on all seven continents. Gardens are such an important part of our journeys in so many destinations including: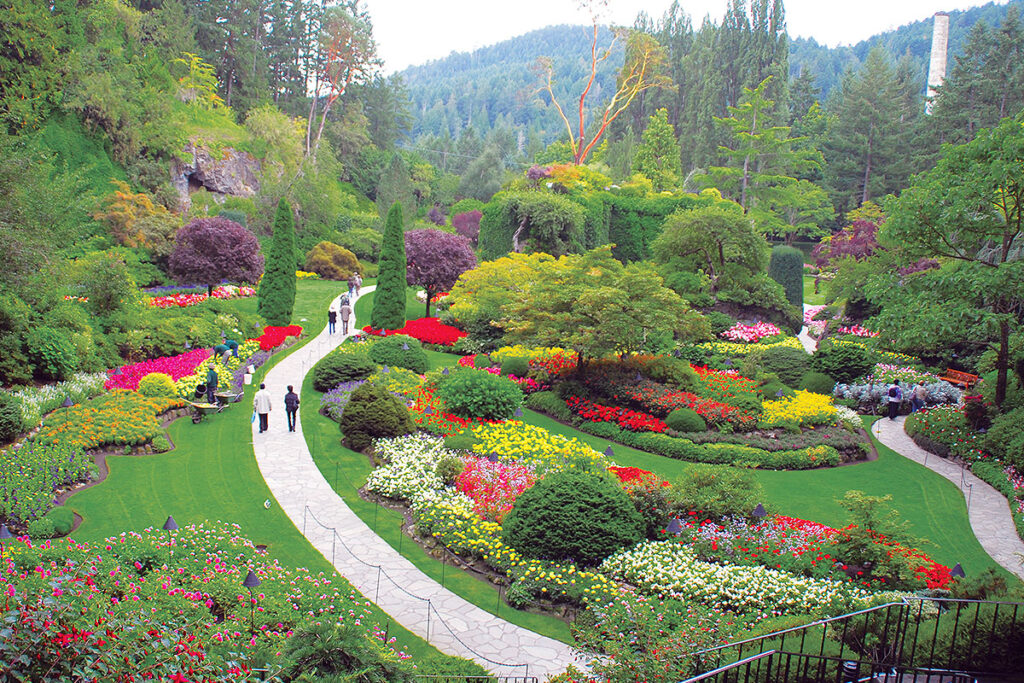 Butchart Gardens
The Butchart Gardens is an internationally-renowned 55-acre display garden in British Columbia. Created by Jennie Butchart, and still privately owned and operated by the family, The Gardens was designated a National Historic Site of Canada, in 2004 for its 100th birthday. Comprised of several major gardens, including the Sunken Garden, Rose Garden, Japanese Garden, Italian Garden, and Mediterranean Garden, it is truly a botanic paradise – as you can discover on Grand Canadian Rockies.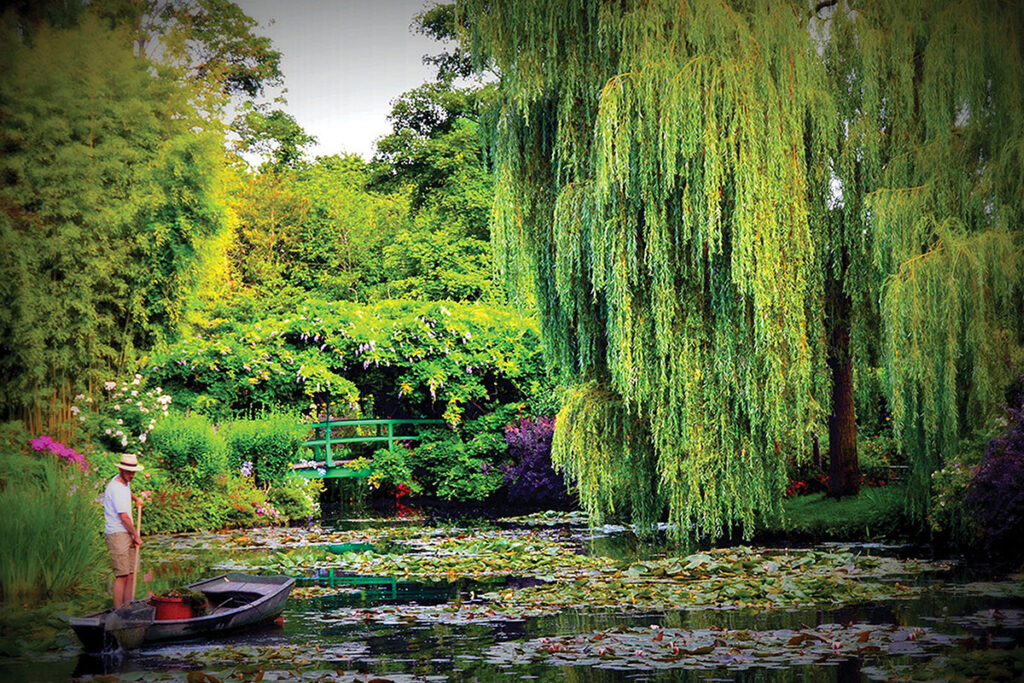 Giverny
Artist Claude Monet's famed gardens at Giverny are still today much the same as when he resided there – "timelessness and tranquility" are two apt descriptions. Monet created 250+ paintings of the gardens, often focusing on the famed lily pond. By the time he died, the gardens were his only subject – and fortunately for Tauck guests, when you visit you'll arrive pre-opening, with them all to yourself; Rendezvous on the Seine is one of several journeys featuring it.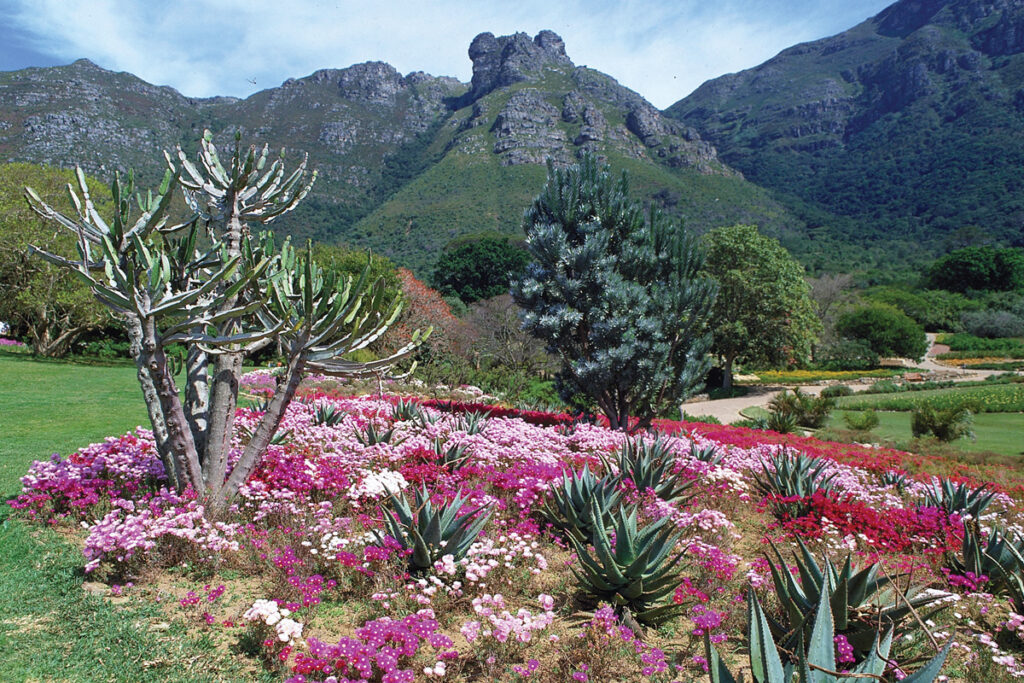 Kirstenbosch Gardens
With its reputation as the most beautiful garden in Africa, South Africa's gem is truly one of the great botanic gardens of the world. Set against the eastern slopes of Cape Town's Table Mountain, the garden seamlessly blends with the natural fynbos and forest of the mountain as you'll discover on South Africa: An Elegant Adventure.
Michelin Star Restaurants and Tauck
According to the MICHELIN Guide: "A Michelin Star is awarded to restaurants offering outstanding cooking. We take into account five universal criteria: the quality of the ingredients, the harmony of flavors, the mastery of techniques, the personality of the chef as expressed through their cuisine and, just as importantly, consistency both across the entire menu and over time." Take a look at a few of our own Michelin Star experiences in France.
Clover Gordes
When you travel on Provence, get ready for a culinary experience you won't soon forget as you accompany the chef on a buying trip to a local market, where you can see, feel, smell, and taste farm-fresh produce, freshly baked baguettes, fragrant herbs and a host of seasonal specialties. After picking up your fresh ingredients, you'll then pick up some of the chef's treasured secrets in a hands-on cooking lesson, as you help prepare a traditional meal at Airelles La Bastide de Gordes; Jean-François Piège has won two Michelin stars in his career.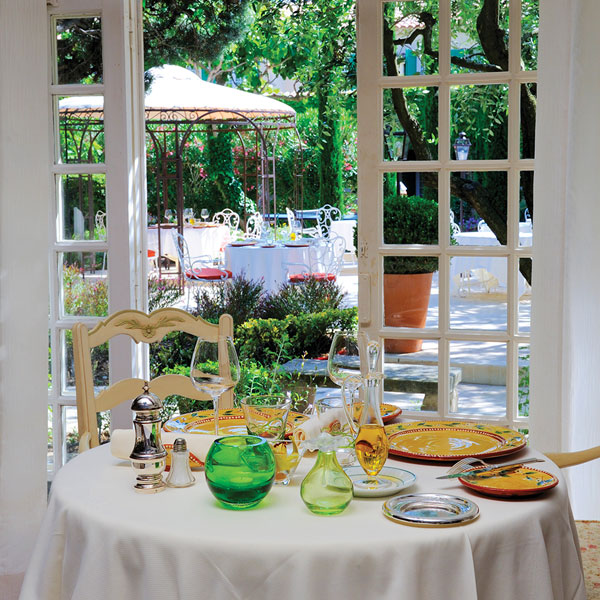 Auberge de Cassagne
A former Provençal farmhouse built in 1850 on the estate belonging to Cassagne Castle, Auberge de Cassagne & Spa grew quickly from a small six-room hotel-restaurant in the 1960s to the lovely property you see today. Its restaurant was first awarded a Michelin star in 1985 – on Provence, join us for a memorable dinner that is under the supervision of chef Philippe Boucher – and discover the meaning of the word "savor."
Stories From The Road
From Robin Tauck's thoughts on our 300th departure of A Portrait of India to guest Shirley Butt's memories of her family's Tanzania safari, the stories they shared from the road are testament to the endless joys of travel in two of the world's best destinations. Read on.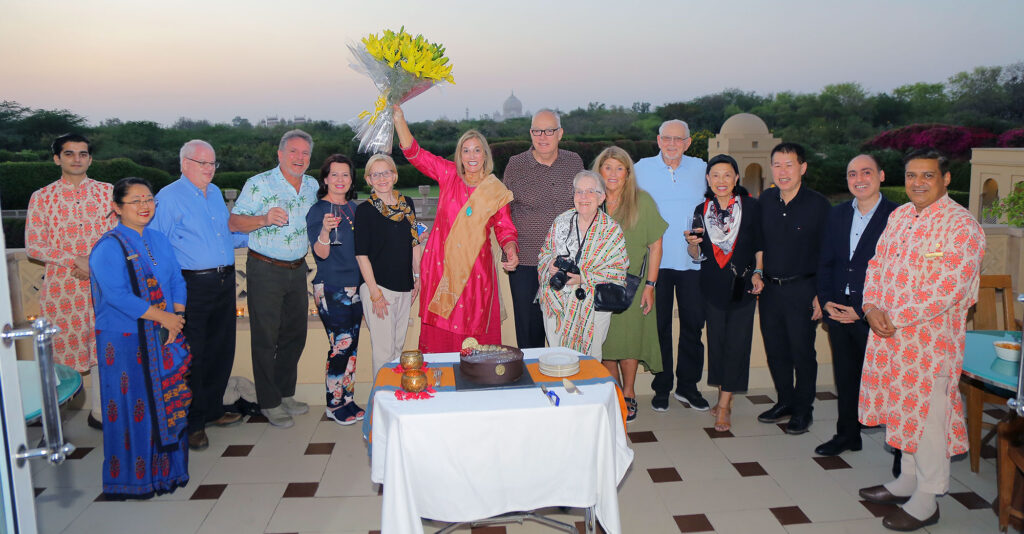 A Portrait of India: Nearly 20 years and 300 groups
This spring we were thrilled to celebrate the 300th departure of A Portrait of India with Robin Tauck (pictured above holding flowers), and 35-year-veteran Tauck Director Peter Pappas (above, standing to the right of Robin), both of whom designed the launch of this exciting tour back in 2004. Peter has led over 90 of our India tours in his career and says, "Of all Tauck destinations worldwide, India is my all-time favorite."
An amazing country, India boasts 10 Bio Geographic Zones, 80 National Parks, 37 World Heritage Sites inscribed by UNESCO, 441 National Sanctuaries and 17 iconic world class tourism sites. We are proud to include transformative experiences throughout India and offer insider access and special cultural excursions in many of them.
Interested to learn about the changes that have taken place in India since our first trips, we asked Robin, a huge fan of history and culture, to share her experiences, two decades later:
What inspired you to open Tauck India in 2004?
I had always dreamed of exploring India and as former president of Tauck, we were strategically growing our Tauck itineraries around the world. India is an incredible, must-see multicultural destination with exciting culinary, geographical, historical and religious diversity. I had the opportunity to experience it with my daughter Colleen (pictured with Robin at the Taj Mahal) on a month-long trip when she graduated from high school. It was her dream too. Once we were there, we were hooked and I was confident our guests would be too.
What did you enjoy most about India in 2004?
The people of India are so kind, gentle, hospitable, spiritual and truly unique in the world. I loved the fragrant, tropical, southern spice region of Kerala's waterways as much as the renowned Golden Triangle of Delhi. I loved Agra, home to the Taj Mahal; Jaipur, the Pink City; and Udaipur, truly a Venice of the East. And I could see this fascinating country – the 7th largest in the world by land mass and 2nd largest by population – in rapid transition after the Millennium.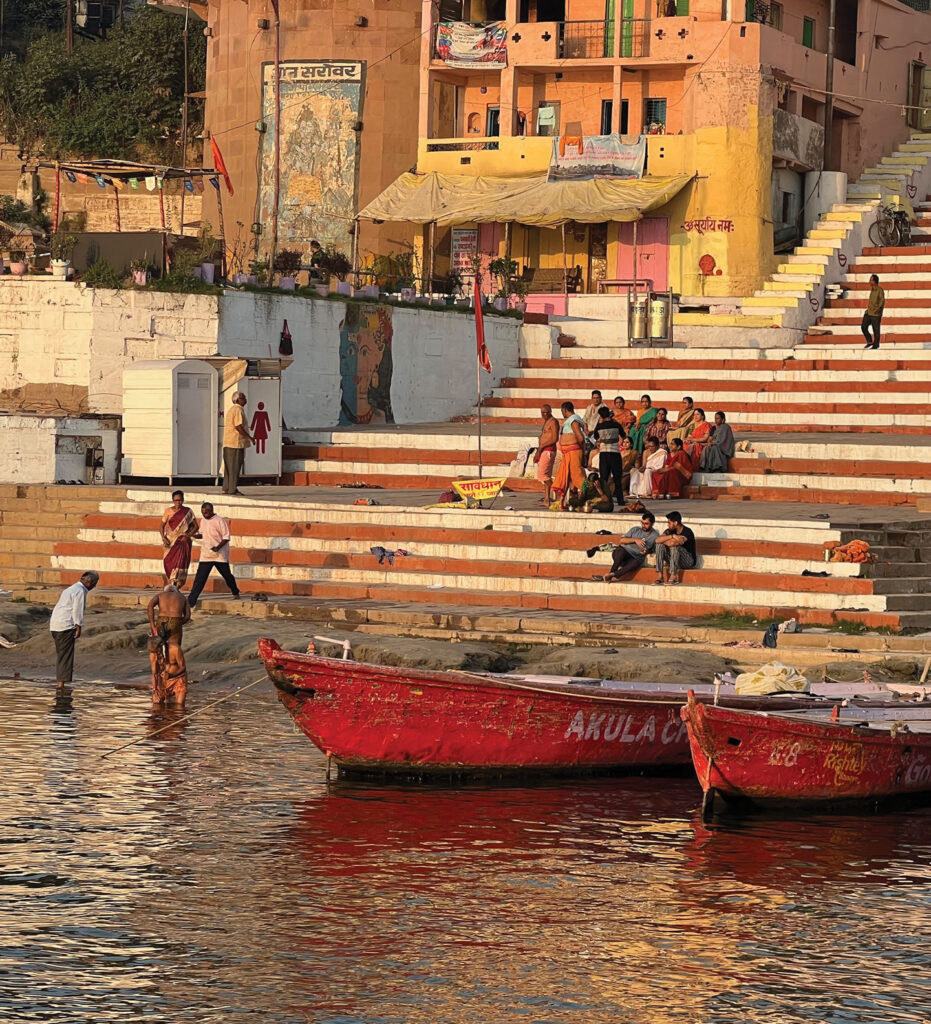 How has it changed in the last 20 years?
It's remarkable. Its new infrastructure, from roads to new airports is epic, allowing faster, efficient ways to travel from place to place. I witnessed new economic prosperity, strong family values, happiness, and a sense of well-being. Its new hotels, safari lodges, and variety of cuisine are world-class, and many hotels have been voted among Travel + Leisure's "World's Best." I've visited over 90 countries and India is always at the top of my list, especially now.
What is your most memorable cultural experience?
Then and now, my most memorable experience is witnessing sunrise and sunset on the sacred Ganges River at Varanasi, the most spiritual Hindi religious site in the World. We provide multiple close-up experiences learning about and seeing centuries-old traditions and customs of spiritual healing, bathing, pilgrimages, cremations and priestly ceremonies. We gently and responsibly intertwine with Hindu locals and pilgrims and are guided by the best, trusted connections we've enjoyed for 20 years… and Tauck's private boat is exceptional.
After 300 Tauck trips to India, are there any significant changes to your original itinerary?
Yes! We now have two 18-day tours to India. After overwhelming positive customer feedback, our product manager, Sanjith Mukund, a native-born India travel expert, opened Northern India & Nepal that combines Delhi, Agra and Rajasthan "must-sees" with stays at the superb Oberoi and Taj Imperial Palace hotels and opportunities to see tigers in the wild at Chitwan and Bandhavgarth National Parks. We stay at Taj Safari Lodges and spend five days in Kathmandu, Bhaktapur and Dhulikhel, Nepal. An extra highlight is our private charter flight near Mt. Everest and conversing with expedition leaders and strong women sherpas!
What can a first-time traveler expect to be awed by in India?
Culture, culture, culture. I was so honored to travel with our guests and Peter Pappas on A Portrait of India this spring. Our guests were awed by the colorful, spiritual traditions in dance, dress and ceremonies, at the magnificent temples and tombs, and, of course, by the surprising variety of continental and Indian cuisine. Our ten Oberoi luxury hotels, Taj Safari Lodges and the Leela Palace hotels – are unforgettable "destinations" in themselves. Properties of incredible iconic grandeur, each one is an oasis of serenity and luxury. I can truly say that our guests are VIPS in every hotel; they don't want to leave!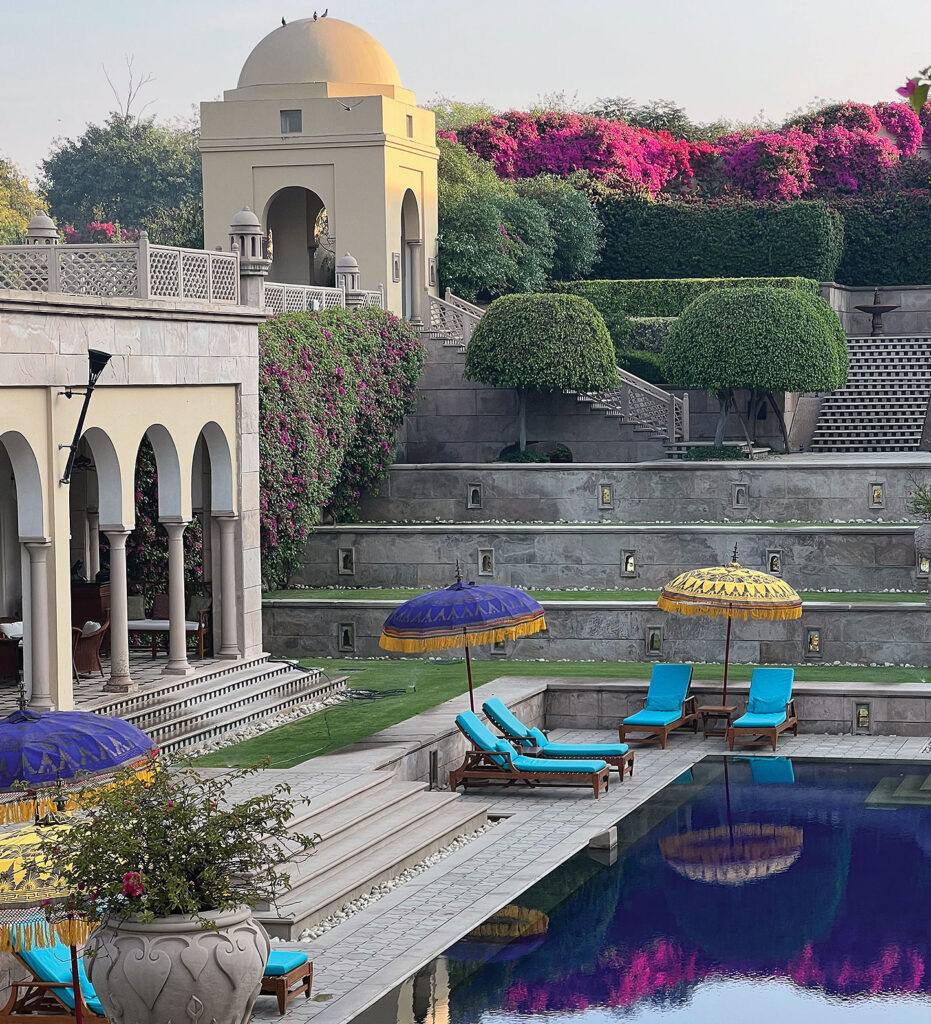 Describe India in a few words:
Authentic, Awesome and Astounding. The time to see it is now!
---
A family safari they'll never forget
How do you go about choosing a family vacation every age and generation will enjoy? We went right to the source and asked guest Shirley Sewell Butts, whose family traveled with Tauck Bridges on Tanzania: A Grand Family Safari, to share her thoughts with us.
Q. Why did you choose Tauck Bridges?
A. We took a Tauck Danube River cruise several years ago and thoroughly enjoyed it. We loved the "extra" special events along the way and how everything was planned to perfection. The good experience we shared with friends traveling with us and new friends we made on the cruise was incentive enough to book another Tauck trip.
Q. What were all the ages of the guests in your party
A. Three generations of all ages – Ellie (7), Will (15), Katie (42), Clark (71), Shirley (71). Our daughter and her family had planned to travel with us too, but they came down with the flu and had to cancel (thank goodness for "cancel for any reason" insurance).
Q. What were your favorite bonding moments?
A. There are so many wonderful ones – Seeing the beauty of Tanzania and being part of the enthusiasm for spotting the animals together. Meeting the locals and seeing all the kids on the trip playing soccer with children who lived at the orphanage we visited, along with making new friends as we traveled together.
Q. What was the best part about traveling with your extended family?
A. This trip was probably the longest time we'd spent together – ever – and we all enjoyed each other's company. Being together to celebrate our family milestones – our 50th anniversary and our 70th birthdays – made it even more special. We enjoyed one-on-one time and loved the interaction we had with our children and grandchildren. The best part was sharing so many memories on this unforgettable trip.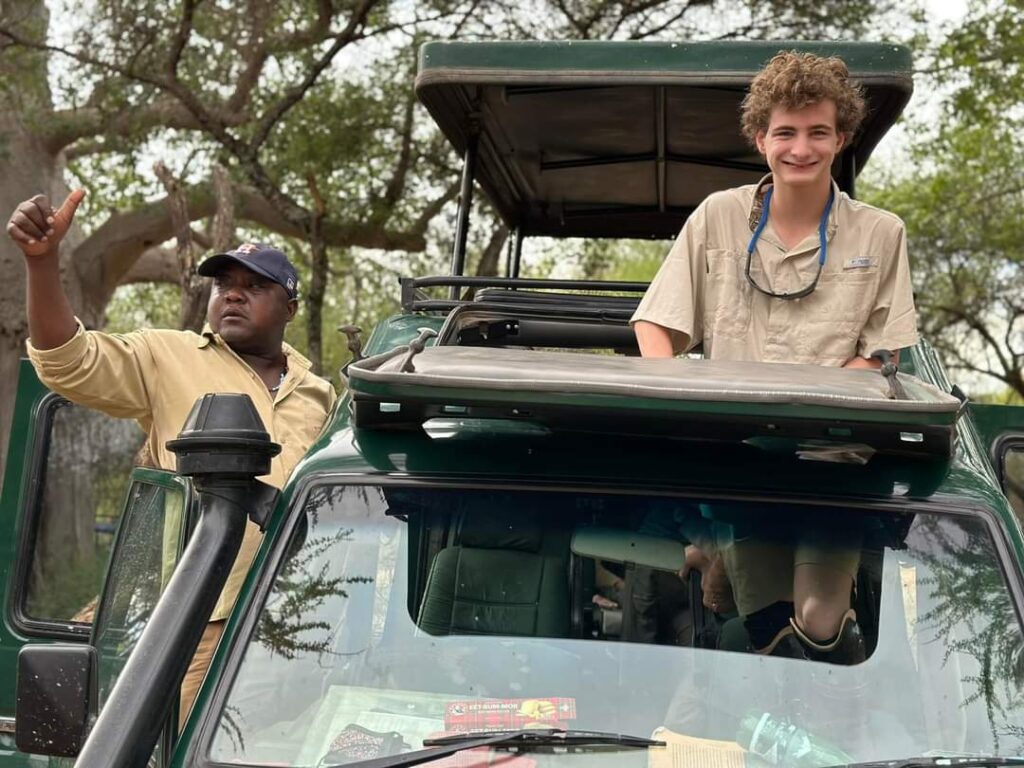 Q. Did the whole family participate in planning and choose the trip?
A. My husband and I considered different destinations and knew Tauck would provide an exceptional experience wherever we decided to go. We ran up a trial balloon with our family for Tanzania. They were on board from day 1. Africa was somewhere we had all talked about visiting, but hadn't been there. Tanzania: A Grand Family Safari was scheduled to work with all of our family's school and work schedules. And, based on the activities that this trip offered, we felt sure that everyone would enjoy it.
Q. What was the best part about traveling with Tauck Bridges?
A. All the details were taken care of for us – absolutely smooth sailing from start to finish. The best words I can think of to describe it are "stress free." Our Tauck Director, Johanna Patrick, went way above and beyond to be an active part of the entire trip. She was with us from early morning until late at night – she was lots of fun, extremely knowledgeable, and worked hard to make this a trip of a lifetime. The safari drives, accommodations, itinerary were first class. Everything was organized very well – no waiting or rushing – just pure enjoyment. We couldn't have asked for a better group of fellow travelers – three very different families and 26 individuals – everyone got along well and really made the trip easy – I would travel with any of them again any time.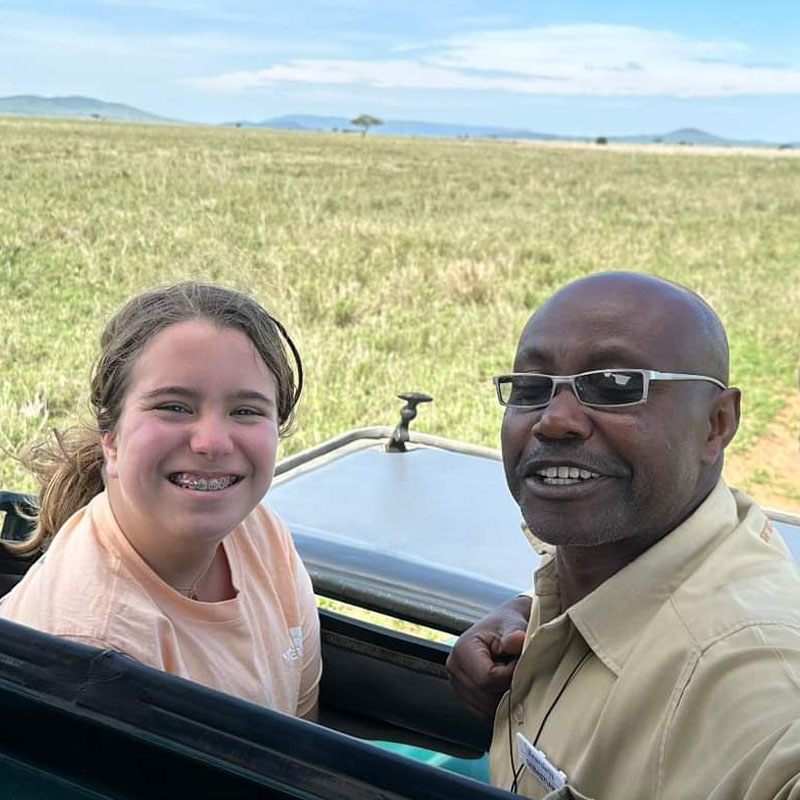 In The News
Take a look at some of our destinations, exclusive experiences, and our worldwide travel partners in the news this month.
An inside look at a new king
Our longtime partnership with Carolyn Robb, formerly then-Prince Charles and Princess Diana's executive chef for 13 years, has enriched guests' travels in the UK during special presentations filled with behind-the-scenes stories (and recipes) – and presents to our guests on select departures of England, Scotland & Wales and A Week In… London and Paris. We are so honored to share with you Carolyn's personal, heartfelt reflections on the coronation of England's new king.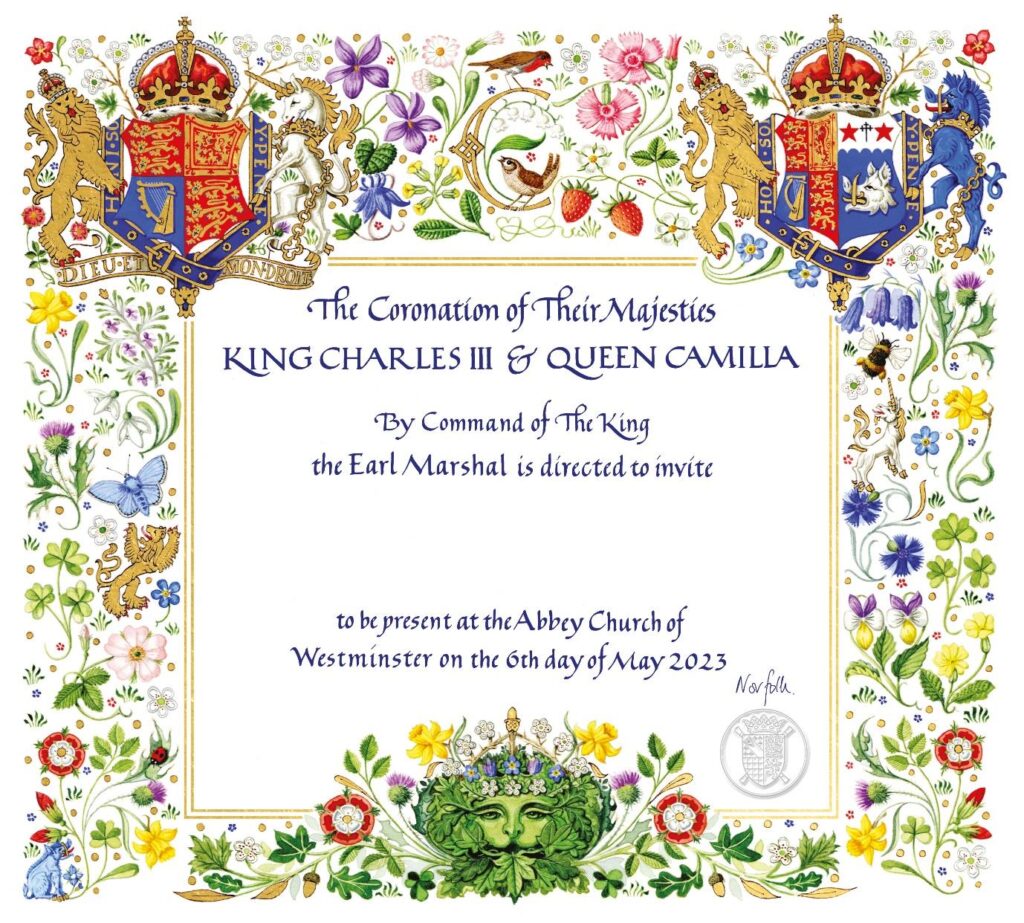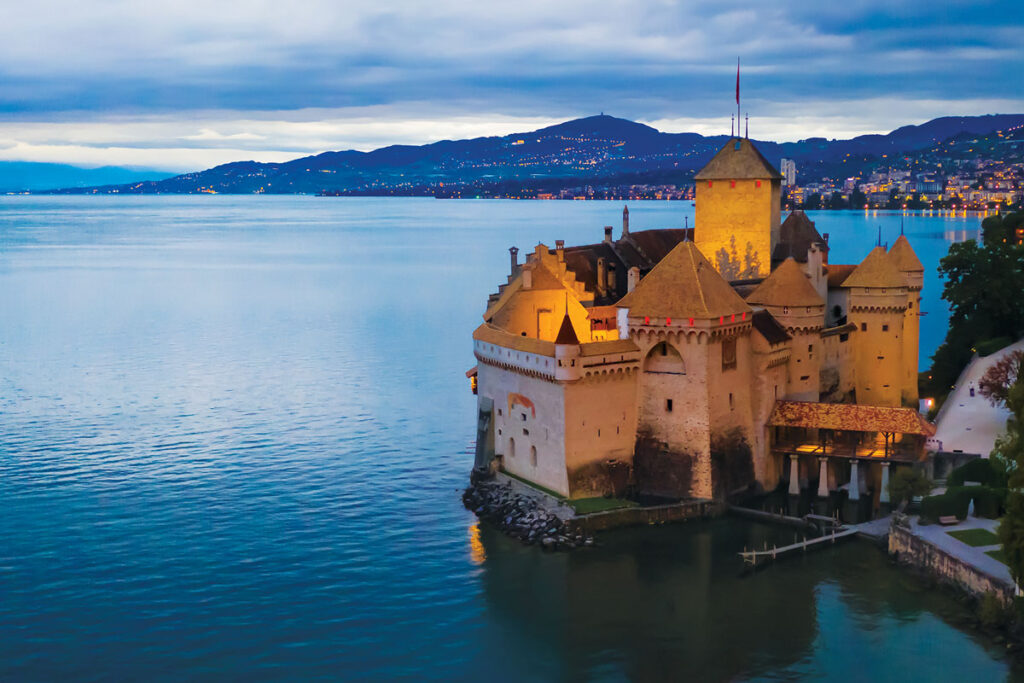 Little Mermaid's
real-life castle
The Little Mermaid premiers later this month as a live-action movie – and the inspiration for Prince Eric's castle is one of our favorite places just outside of Montreux, Switzerland – Château de Chillon. The castle is surrounded by water, with the walls appearing to plunge into the sea… But two centuries before The Little Mermaid, Lord Byron raised the castle's profile in his classic poem The Prisoner of Chillon. Visit it on our popular Switzerland: Europe's Crown Jewel.