Home
The word "home" has so many different personal meanings these days; one thing is for certain, though – it has become so much more than just the place "where you hang your hat." We've always felt that one of the most important parts of travel is experiencing what "home" means in the destinations you're exploring – so in this edition of The Compass we thought we'd take a look at homes the world over, past and present.
This is the time of year that we publish our annual edition of Connections, featuring photos and stories reflecting on the year past and the year ahead. We're giving Connections a little different twist this year as it takes over The Compass for four weeks beginning December 2 – keep an eye on your emails, and The Compass will return at the beginning of January to ring in the New Year!

Tauck's Unique "Home" Visits
Cultural Insights and a treasure trove of historic memories
One of the most wonderful opportunities presented by travel is the opportunity to experience, firsthand, destinations as defined by the people who resided there, past and present – and our takeaway is the joy of learning what the experience brings. From Amsterdam to Alaska, Blenheim Palace to Hearst Castle, our journeys include diverse opportunities to meet present-day local residents in their homes – alongside opportunities to discover the past on visits to the homes where those who shaped history lived and were inspired, from writers to artists, royalty and newsmakers.

Mansions of Newport, Rhode Island
Vestiges of the 19th-century Gilded Age
"Newport Cottages" – summertime "cottages" with names such as The Breakers, The Elms, Belcourt, Chateau-sur-Mer, Marble House, Rosecliff – are today among the most elegant mansions of the late 19th-century Gilded Age. Built by the era's captains of industry and philanthropists and designed by noted architects such as Stanford White and Richard Morris Hunt, the homes were summer playgrounds for turn-of-the-century high society. Some of these homes found fame thanks to their famous residents, some were the subject of books or settings for films, and most are set along a 3-mile path of shoreline known as the Cliff Walk. We invite you to take a look inside one of these magnificent homes, the Vanderbilt's Marble House, in a video featuring stories and a walk-through.

Mormon Row
Ken Burns American Journeys
Our longstanding partnership with documentary filmmakers Ken Burns and Dayton Duncan enriches our travel experiences on our journeys within the national parks. In this vignette created exclusively for Tauck, Dayton Duncan shares insights into Mormon Row Historic District, the community whose historic significance included its landscape architecture and use of local materials, becoming part of Grand Teton National Park in the mid-1900s. He observes that Mormon Row is the "preservation of a culture that was fairly unique to the Western United States. On a larger scale the parks aren't just great scenery… it's the story of who we are. Mormon Row… is one little slice in remembrance that it's also about what humans have done in the midst of this overwhelming nature."
Gorgonzola Salad
A special recipe from Porky Manero's restaurant (and Arthur Tauck)
Arthur Tauck has shared one of his favorite recipes with us, a "world famous" Gorgonzola Salad that was a house-specialty recipe at Porky Manero's, a classic steak and prime rib restaurant in Westport, Connecticut from 1959 to the early 1990s. To this day, the salad is legendary and fondly remembered by diners – and as Arthur relays: "This was the simple, but secret recipe, served at Porky Manero's decades ago. It is best served as an appetizer, not as a side salad to the main course. And remember, it is the cool, crispness that adds so much to the taste – as well as the secret ingredient, the lemon juice!"
Ingredients:
Blocks of frozen, white (little green) gorgonzola cheese, kept frozen
Canola oil
Garlic
White onion
Green Pepper
Lemon (the secret ingredient)
Refrigerated iceberg lettuce
Procedure:
Put a metal mixing bowl in the freezer well ahead of mixing.
Grate the frozen cheese through a grater; do not use a Cuisinart as it gums up the gorgonzola flakes. Return the grated cheese to the freezer.
Finely chop the onion… and the pepper… then combine in a bowl and refrigerate until tossing.
Press (not chop) cloves of garlic into some canola oil and let stand in refrigerator to absorb the flavor.
Note:
The above prep can be done well ahead of time and kept in fridge or freezer as directed.
Mixing and serving:
Chop the refrigerated lettuce to bite size pieces and transfer to the metal bowl from the freezer. "Cold" is a key; it adds to the zest and freshness of the salad.
Add frozen flakes of gorgonzola.
Sprinkle in the chopped onion and green pepper.Now toss – but toss dry; oil and lemon juice comes later.
Once tossed, add a few tablespoons of the garlic in canola oil. Be careful not to oversaturate with the garlic / canola oil or the salad becomes mushy.
Toss lightly.
Transfer to individual salad plates that have been cooled in the freezer.
Lastly, squeeze some lemon juice over each plate immediately before serving, and salt and pepper to taste.

Historic Homes Around The World
Insights from the past, windows to the future
Fascinating stories take you behind-the-scenes of some of the world's best-known "homes" in our curated collection of documentaries and videos. Glean insights into author Ernest Hemingway and his relationship with Cuba on a visit to his Havana home; explore Kykuit, home to generations of the Rockefeller family; learn about the Hutongs of Beijing, take a tour of the National Historic District of Beaufort, South Carolina; see the Taos home and studio that provided the inspiration for artist Georgia O'Keeffe; discover what it's like to live in an Italian Trullo; take a walk with the curator of Amsterdam's Anne Frank House, and more.

Grizzly Bears: A Year in the Life
Exclusively created for Tauck with BBC Earth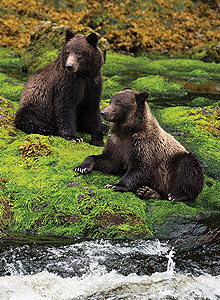 Earth's most fascinating creatures call the world of nature "home." Charlotte Jones, of BBC Earth, introduces a fascinating profile of the Grizzly Bear – strong and powerful, yet often quiet and gentle; they live 25 years on average and can weigh up to 900 pounds. They are omnivores; their life cycle is supported by hibernation during winter months – and the annual summer salmon run. In this vignette you'll follow grizzly bears who live along the northern Pacific coast; they are omnivores, their life cycle supported by hibernation during winter months – and the annual summer salmon run. For additional information, we've put together a collection of videos, documentaries, and podcasts that delve into the many aspects of "hibernation."

A Walk Through Canada's Capital Cities
Enjoy last week's presentation A Walk Through Canada's Capital Cities, with Tauck Directors Sydney Holmes, Genevieve Thibault and Felix Audet and Tour Architect Valerie Dulin.
If you missed last week's presentation, please click below to view the recording.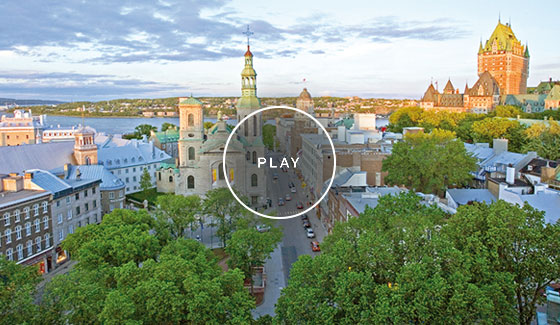 Процент мфо по микрозаймам через интернет, например
здесь
, составить ровно 1% от суммы кредита в день, а это очень много.
Кредиты оформляются быстро, документов не требуют, а что нужно ещё для получения займа
онлайн за 15 минут, не понимаю.
Вопрос: где выгодно оформить займ без отказа? Ответ: конечно,
здесь
. Это старый, проверенный временем ресурс по кредитованию.