Tauck Connections: Story and Photo Submissions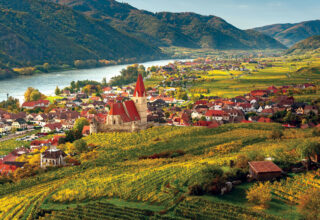 We would love to share your stories of adventure with the rest of the world.
Share your experience with us for a chance to be featured in Connections! All submissions will be reviewed and qualifying stories will be selected.
Whether it's a story of connection amongst friends and family, a person you met who made you think differently about the destination, an encounter with wildlife, a surprise element that made the difference on tour, or that one place you simply can't wait to revisit, we'd love to hear what made your journey unforgettable.
Photo Guidelines
We are looking for you to submit at least one (1) high-quality photo that…
Tells stories… photos that tell the stories of your journey – those unique, compelling travel experiences that stand apart, that tell not only the story of the places you visited, but how you experienced them
Reflects the connections you made… photos that capture those unforgettable moments when you felt a personal connection with the cultural, or natural, essence of the places you explored
Brings a destination to life… photos that tell the story of your travel experiences while bringing a destination's natural landscapes, iconic landmarks, historic sights, and more to life
Tell us your story below.
Terms and conditions may apply.